Hey guys!
Today I have another
Lush Lacquer
shade for you! This one is called
Slime Time
and it's a sheer lime green base with a mix of several different glitters throughout. The glitters consist of large and small gold squares, large white squares, small blue hexes, as well as a fine iridescent glitter.
Since I'm trying to show you different layering combinations with my indie swatches, I decided to use some simple colour blocking nail art as the base for Slime Time.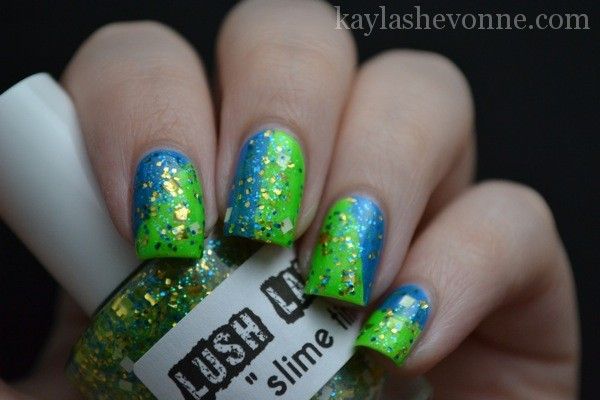 The colours I used for the colour blocking are
China Glaze I'm With the Lifeguard
and
China Glaze Splish Splash
- both of which are from the Summer Neons Collection. I topped the colour blocking off with just one coat of Lush Lacquer Slime Time.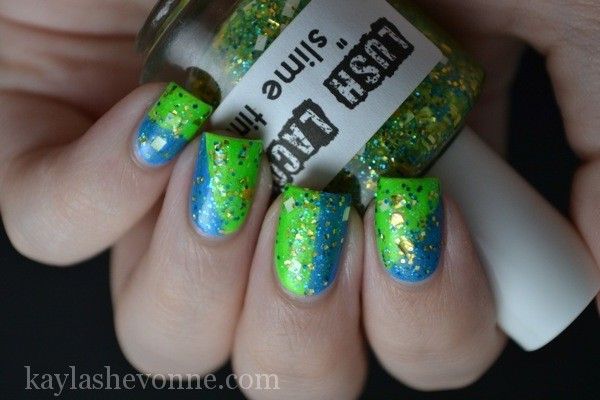 The formula of Slime Time is on the thick side, but it's very easy to work with. And because it's jam packed with glitter, you really only need one coat when using this as a layering polish. Furthermore, I didn't have to "fish" for any of the larger glitters, nor did I have to place them on my nails.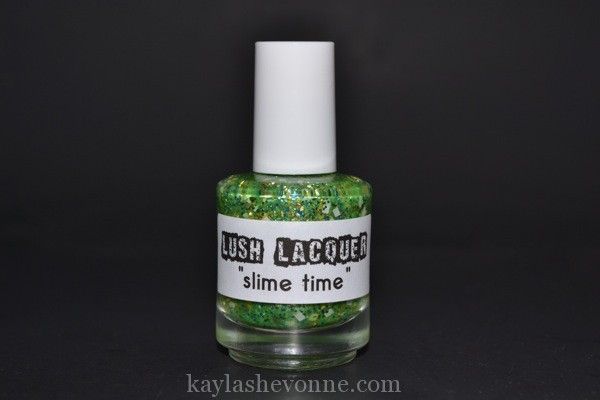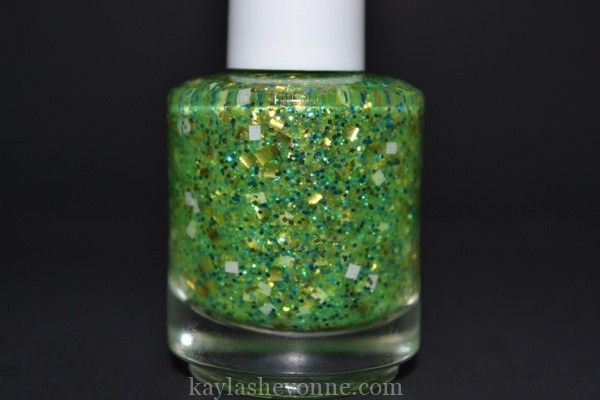 Overall, this is another big winner from Lush Lacquer. It's a rather complex polish and it's incredibly unique in my collection. I'm actually regretting my recent purchase of mini polishes from them because now I want all of my Lush Lacquers to be full sizes!
Slime Time, along with many other fun glittery shades can be purchased via Lush Lacquer's
Etsy shop
. Slime Time is currently in stock in the full (15 ml) size for $8.75 USD. You can also purchase Slime Time in the mini (5 ml) size.
The product(s) in this post were provided by the manufacturer or their PR in exchange for an honest review.
____________________________________________________________________________________________
And on a completed unrelated note: Have you entered
my giveaway
?
Did you know that you can use the "Tweet About the Giveaway" option on the form to earn 5 extra entries
EVERY DAY
? Go ahead, get yourself more entries!