Hey guys!
I have been so focused lately on swatching all of my new indie polishes that I haven't posted any nail art in a while! Well, today I have some for you!
I purchased a new clutch recently (on sale!) and it features a mix of neon pink, yellow and blue colours that mix together to form a sort of random brush stroke-y look. I was immediately inspired by the colours and the pattern, so I decided to make a nail design out of it!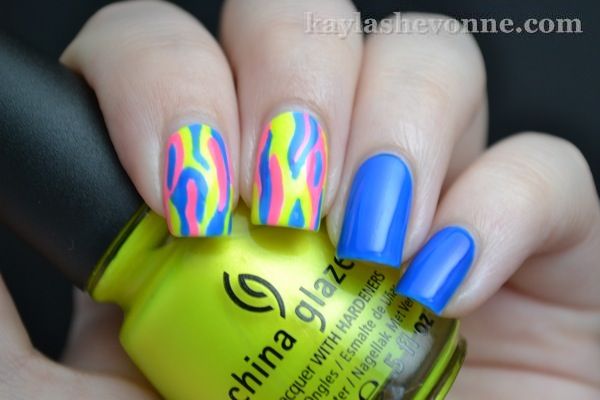 As you can see, I decided to try the double accent nail that I've been seeing around nail blogs a lot lately (most notably, from Sarah of
Chalkboard Nails
). The back of the clutch is just the solid blue colour, so that's what I chose to do on my remaining nails.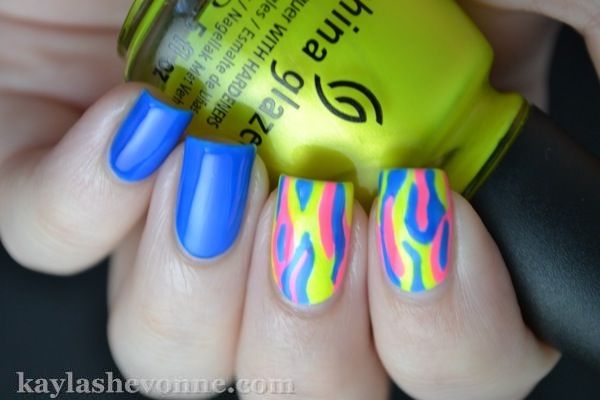 All of the neon colours I chose are by China Glaze, and two of them are from the recent Summer Neons Collection (I really love this collection!). The blue is
China Glaze Ride the Waves
, the pink is
China Glaze Shocking Pink
and the yellow is
China Glaze Sun-Kissed
. I think these colours match the colours of my clutch quite well!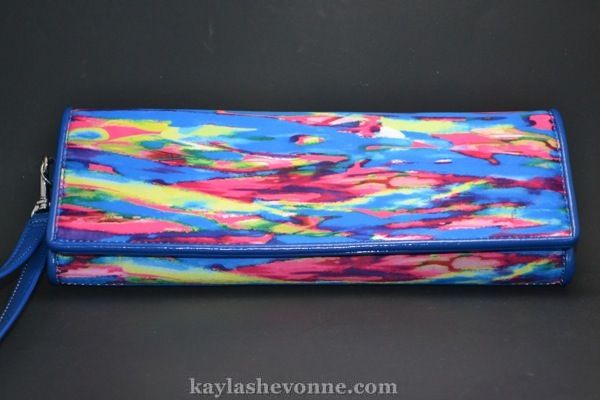 And here's the clutch that provided the inspiration for this design. For anyone who's wondering where I got it, it's from Spring. I really love it, especially since I got it for just a little over $10! It also comes in another mix of colours and I might just have to go back and pick that one up as well.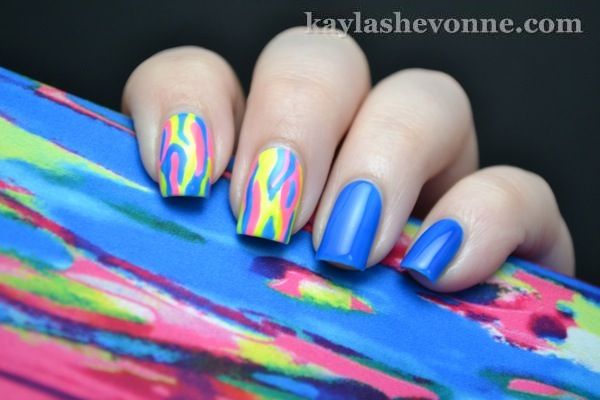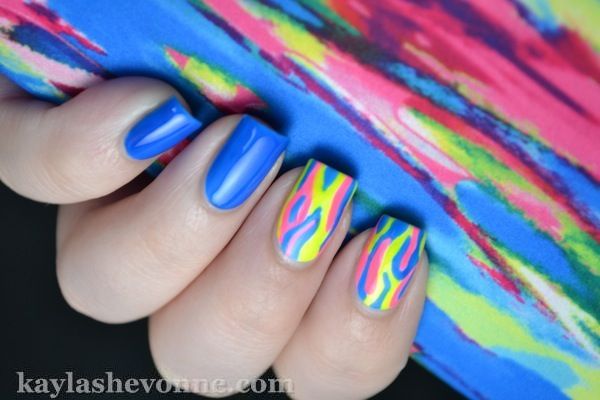 And here are my nails with the clutch! What do you guys think? Did I do a good job of emulating the pattern on my nails?