Hey guys!
Today I have some fun tropical nail art for you! I found
this
really cute image of a toucan and decided to incorporate it into a nail art design.
I freehanded the majority of the design, but I decided to also include some stamping as well! I don't stamp often, but I really should do it more so that I can work on perfecting my technique.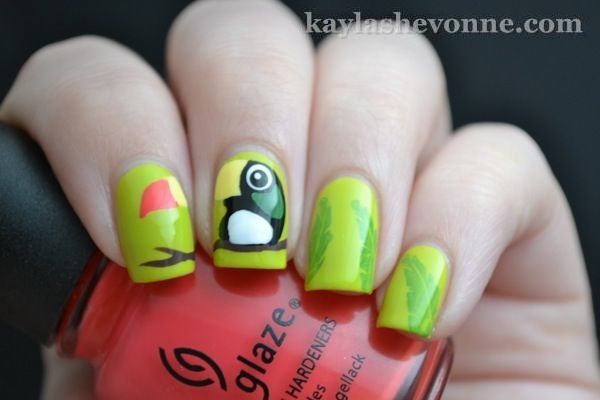 The base colour for this design is
OPI Did It On 'Em
from the Nicki Minaj Collection. I thought this was a good tropical-looking shade to set the tone of this manicure.
The colours I used to freehand the toucan and his branch include
Wet 'n' Wild Black Creme
,
OPI Alpine Snow
,
China Glaze Foie Gras
,
China Glaze Lemon Fizz
and
China Glaze High Hopes
Finally, using
China Glaze Starboard
, I stamped the leaf image from
BM15
on my thumb, ring and pinky finger nails.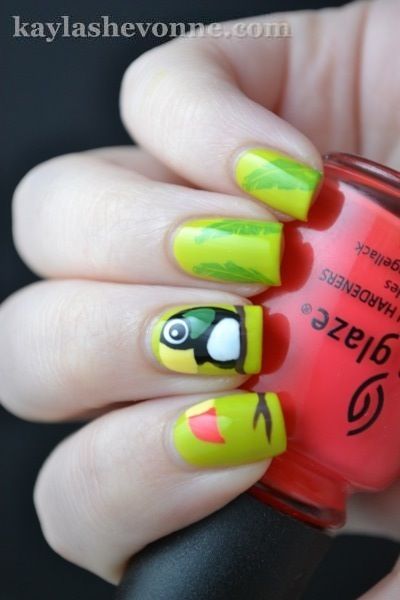 Surprisingly, the toucan itself wasn't as hard to draw as I thought it was going to be. I just focused on one shape at a time (the body, the beak, etc) and before I knew it, it was complete!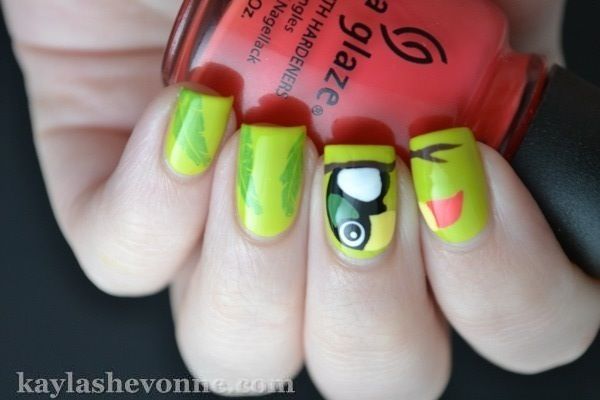 So what do you guys think of my toucan design? I'm quite proud of this design, if I do say so myself!