Hey guys!
Today is my boyfriend David's 25th birthday! I have a big day planned for him today but I wanted to quickly show you guys the nail art I'm sporting for this special day!
I didn't have a whole lot of spare time in the midst of all the planning and celebrations, but I was able to come up with this simple but fun confetti design.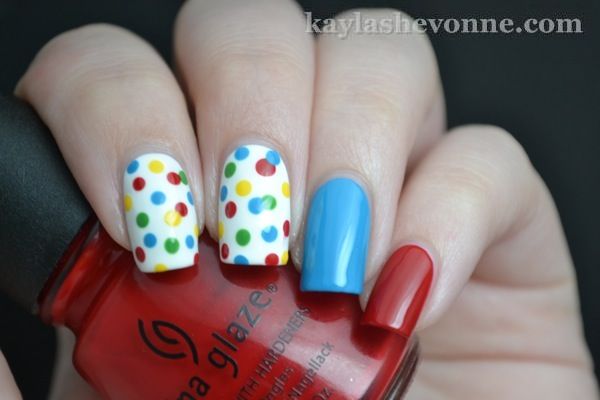 This design is super easy and the only tools you need are the polishes of your choice and one medium sized dotting tool. The colours I used include
Wet 'n' Wild French White
,
China Glaze Salsa
(red),
Zoya Robyn
(blue),
Color Club Almost Famous
(yellow) and
Nicole by OPI One Time Lime
(green). David's favourite colours are red and blue (he's a huge Montreal Canadiens fan), so those are the colours I went with on my non-accent nails.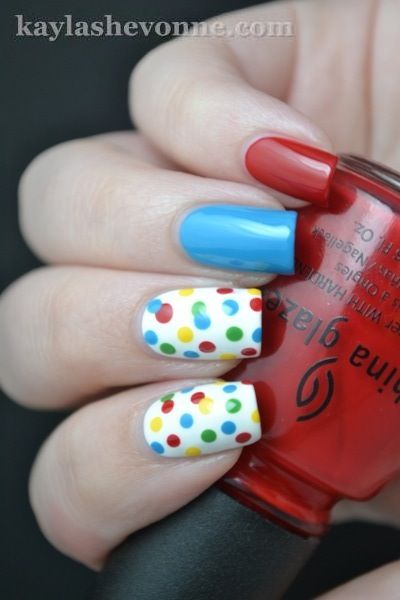 Obviously I'm continuing on with the double accent nail trend that's been popular lately! To be honest, I mostly went with this style due to time constraints, otherwise I think I might have done the confetti design on all of my nails. Regardless, I do love the way this turned out!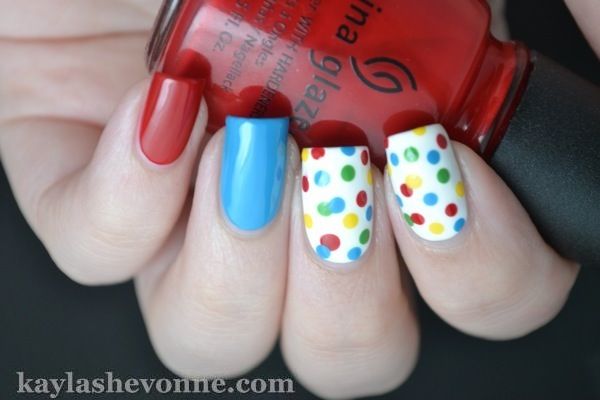 I hope you all like my design and I hope you'll wish David a Happy Birthday in the comments! I know he would appreciate it!