Hi everyone!
Today I'll be showing you the third and final Candeo polish that I own (for now). This one is called
Sprouse
and it's the one I was most excited about getting when I made this purchase a while back.
Sprouse has got a lot going on - but in a good way. It has a clear base mixed with holographic shimmer, black and white hex glitter in small and medium sizes, black and white bar glitter, and finally, what makes Sprouse really unique is the addition of metallic blue and silver hex glitter pieces.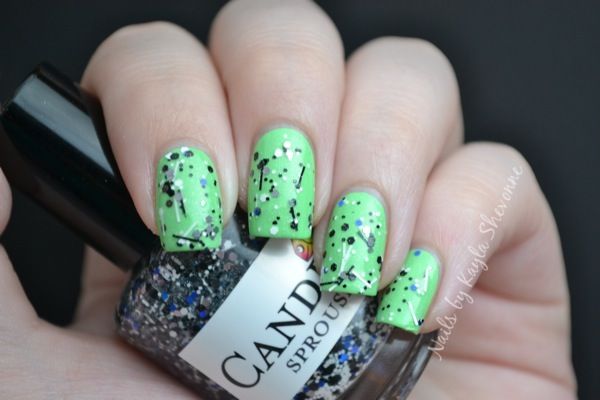 Most of the swatches that I've seen for this shade show it layered over a grey polish. While that is a great combination, I wanted to show you something different and test out the versatility of Sprouse, so I decided to layer it over
Color Club Twiggie
- a bright green creme.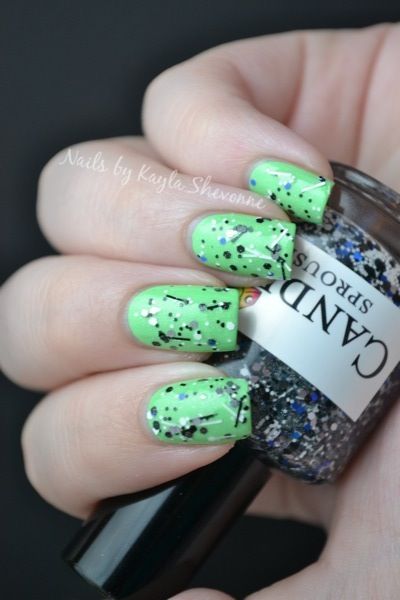 I'm really digging the colour combination here. The bright green allows for all the colours of Sprouse to really show through and I think it makes for a very interesting and bold mani!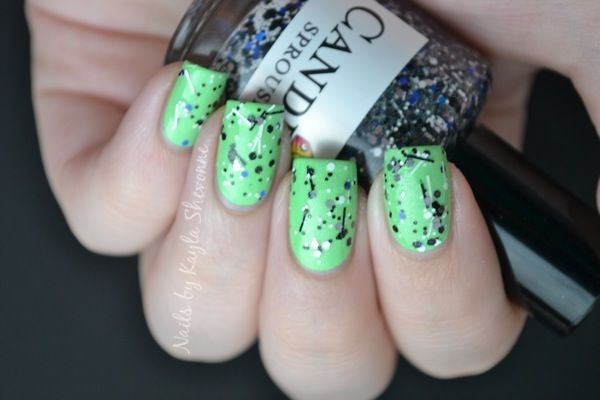 I've only tried three Candeo polishes so far, but Sprouse is definitely my favourite of those three. There's still a few others that I really want to get my hands on, but that's a lot easier said than done given that Candeo polishes usually sell out immediately. Someday I'll manage to get the others!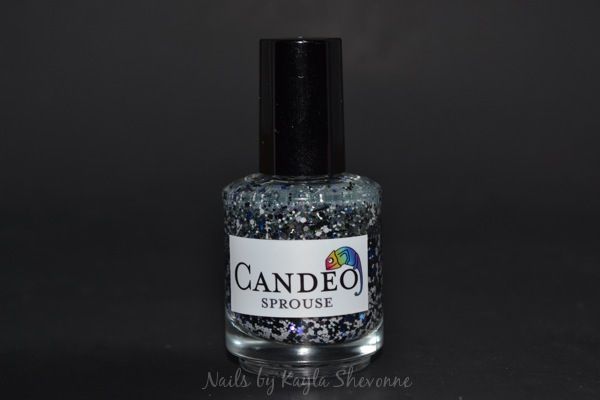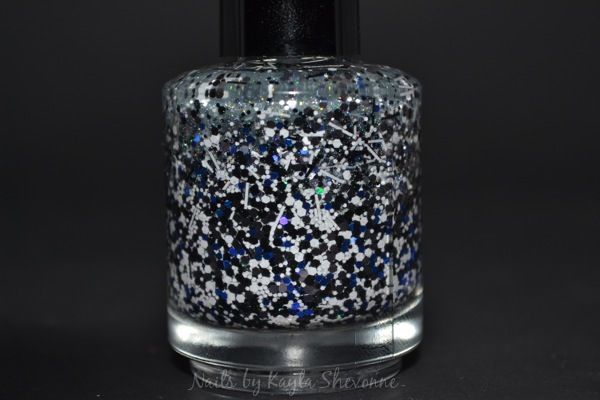 Candeo polishes can be purchased through the
Candeo Colors website
and they retail for
$8.00
$9.00 USD each (the price seems to have increased since my last Candeo post). Everything on the site is currently sold out, but you can keep up with stock dates and other information via the
Candeo Colors Facebook Page
.
What do you guys think of Sprouse? Have you been able to get your hands on any Candeo polishes?