Good morning!
Some of you may remember that recently I received Chanel Peridot in an international swap. I had just purchased the supposed OPI dupe as well, so today I have them both in a comparison swatch for you.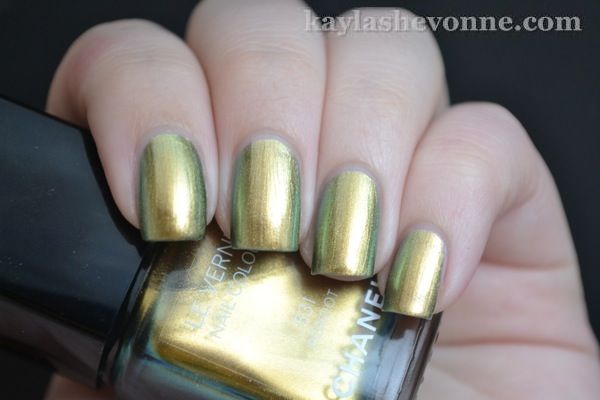 Chanel Peridot
is featured on my index and ring nails while
OPI Just Spotted the Lizard
is on my middle and pinky nails. As you can see, they look identical and can visually pass for the same gold-green duochrome polish.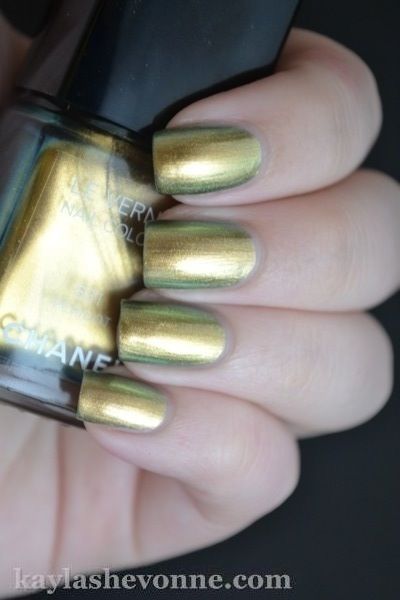 The difference between these really lies in the application. Both are on the streaky side, but I found that Peridot was much easier to work with. Just Spotted the Lizard was thick, and it just didn't want to apply nicely. Maybe I got a bad bottle because I don't remember reading that anyone else had problems with it, but my bottle was definitely a let down.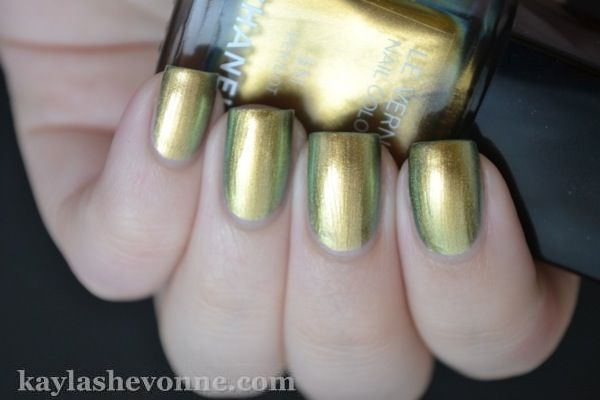 Despite the fact that the OPI shade left something to be desired in the application department, it's definitely a hell of a lot cheaper than the Chanel polish, so that earns it some extra points for sure.
So, can you tell the difference between these two shades? Did you have any trouble with your bottle of Just Spotted the Lizard?