Hey guys!
Today I have a great black and white glitter polish from Dandy Nails to show you!
This is called
Colorblind
and it's a clear base with medium sized black and white hexagonal glitters. The glitters are all uniform in sized, which I actually like a lot more than I thought I was going to!
For my swatches, I decided to first show you Colorblind as a glitter top coat, and then to spice it up a notch, I used Colorblind in a glitter sandwich manicure!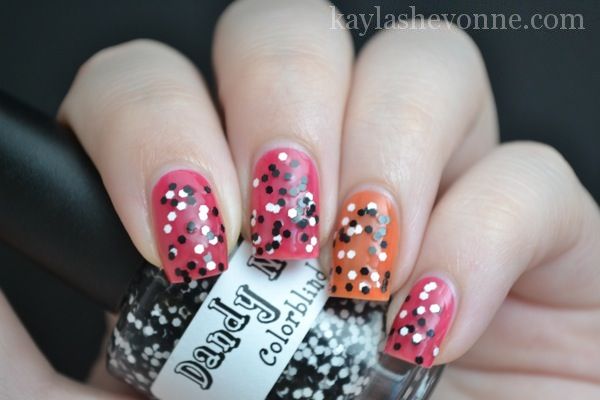 This is one coat of Colorblind over two coats of
OPI Do You Think I'm Tex-y?
as well as two coats of
OPI Y'all Come Back Ya Hear?
on my ring nail.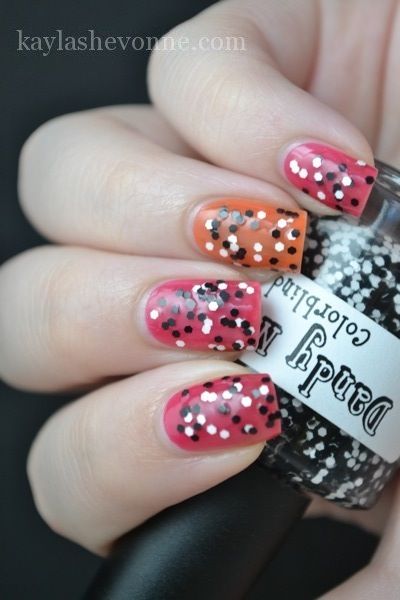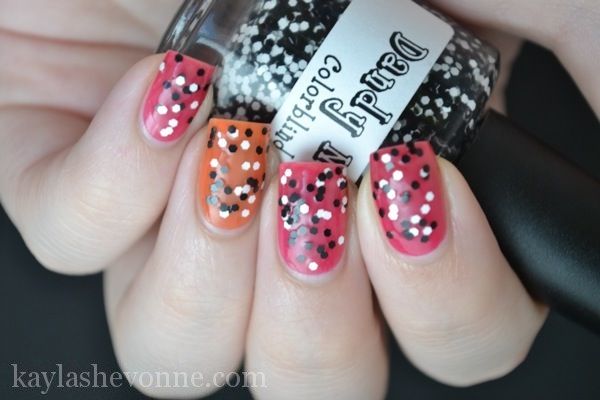 I didn't have too difficult a time with the application, but I definitely had to do some placing to get the glitter to sit where I wanted it to. I really don't mind having to do this with glitter polishes, but I know it's a bother to some.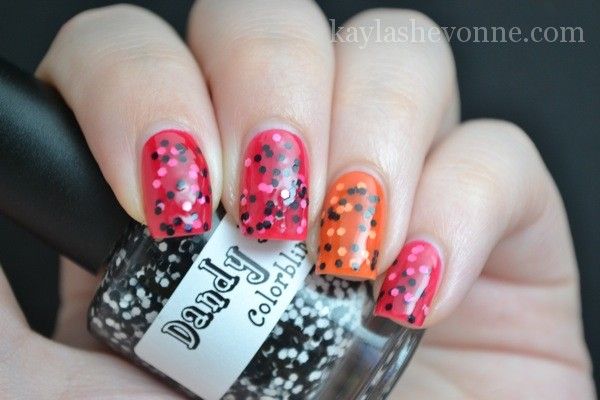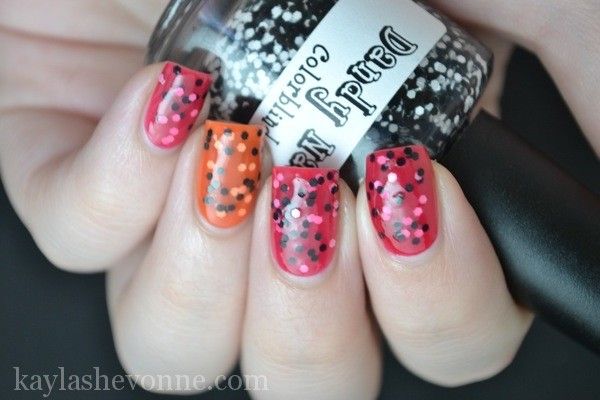 To turn this mani into a glitter sandwich, I simply added one coat of each OPI polish over top of Colorblind. I definitely think Colorblind makes a cool looking glitter sandwich (with the orange shade in particular), but I might have preferred this mani before I turned it into a sandwich.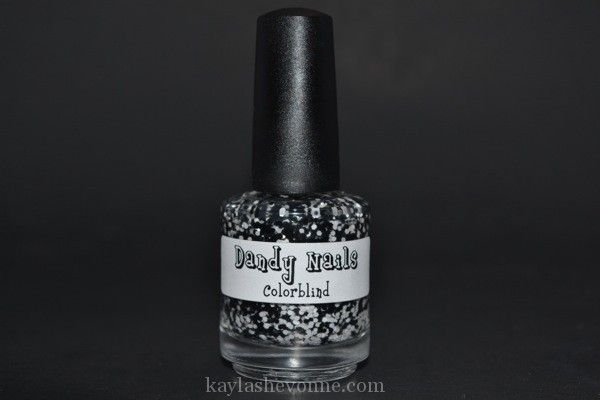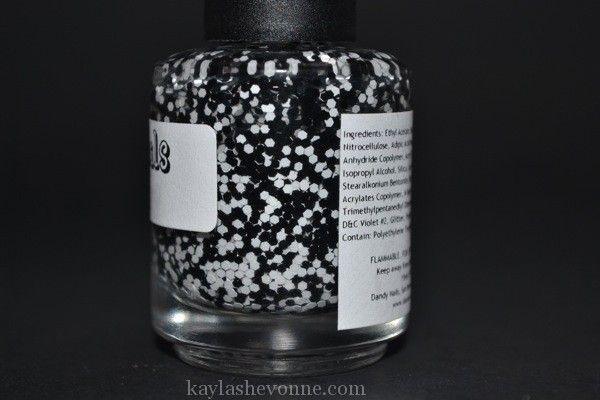 Dandy Nails polishes can be purchased through the
Dandy Nails Etsy shop
and they retail for $8.00 USD each. All colours are currently sold out, but you can keep up with stock dates and other information via the
Dandy Nails Facebook Page
.
What do you guys think of this shade by Dandy Nails?