Hi everyone!
So, I know the Hunger Games craze has pretty much dissipated (for now), but Effie Trinket inspired nails have been on my to-do list for a while now and I just haven't gotten around to actually doing them.
So, this isn't the most timely of manicures, but I hope you still like it!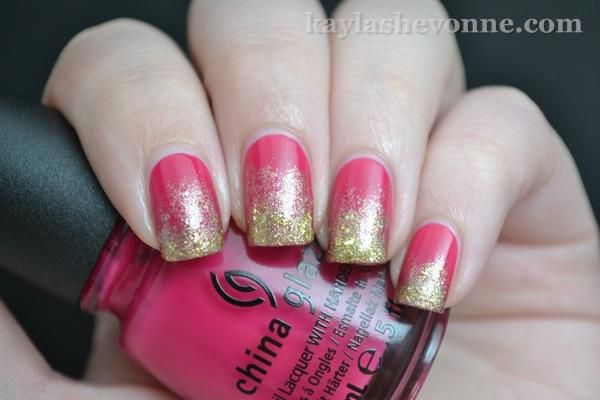 The base colour for this manicure is
China Glaze Fuchsia Fanatic
, which is sadly showing up a little brighter and pinker here than it truly is. I then sponged the gold gradient using
OPI Glitzerland
and to add a little extra sparkle, I dabbed on a little of
China Glaze Blonde Bombshell
onto the tips.
I thought I should include a photo of the inspiration for this design in case any of you haven't seen the movie!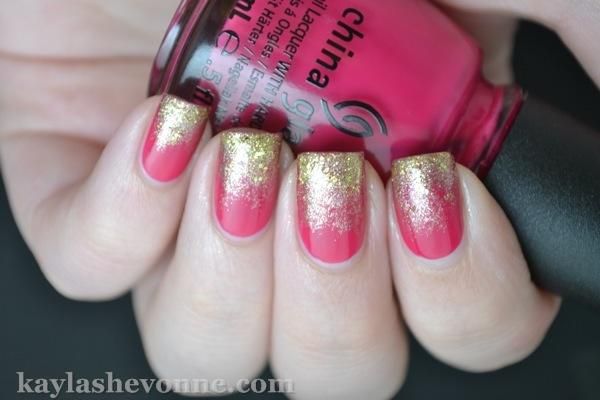 So how did I do? I've always liked glitter gradients and the mix of fuchsia and gold isn't something I would have chosen on my own, but I really love it! I definitely need to try this look in some other colour combinations as well.