Hi everyone!
I'm back to posting indie swatches and today I'll be showing you another Elemental Styles creation!
Neon Lights
is from the Noble Gases Collection and it's obviously named after the tenth element, Neon. The polish is clear base packed with neon yellow and neon pink matte glitters. The combination of the glitters makes the polish appear orange in the bottle (see my bottle shots below), but don't be mistaken - it's all yellow and pink!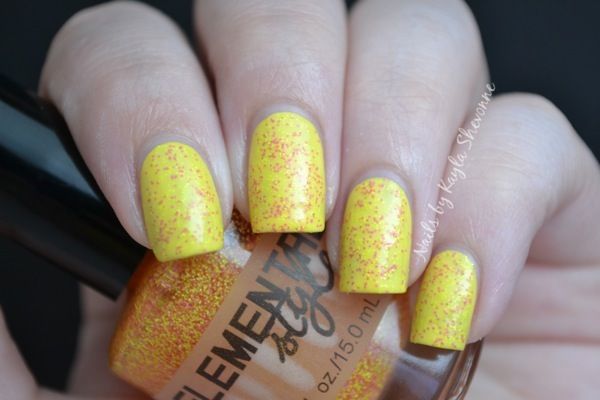 For my swatch, I decided to one coat of layer Neon Lights over
Orly Spark
- a bright yellow creme. I've seen this layered over orange before, so I wanted to show you something different this time around.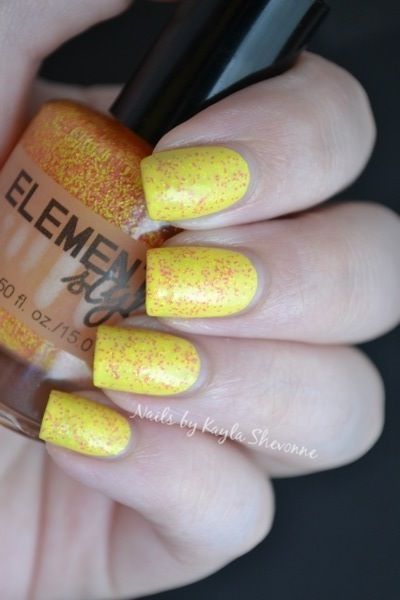 The formula was very nice and the glitters flowed evenly and consistently onto the nail - no placing of the glitter pieces whatsoever with this one.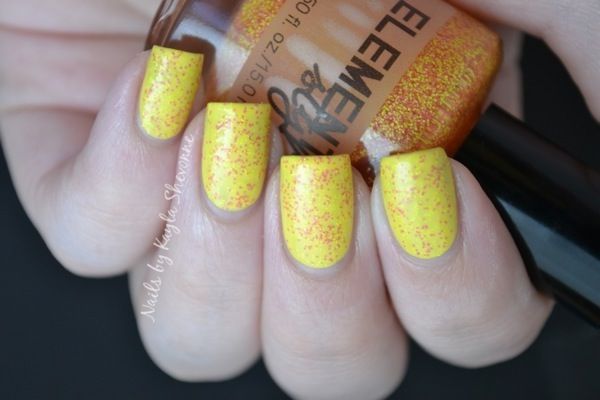 The matte yellow glitter doesn't get lost on top of the yellow base of Orly Spark - instead it just adds a pretty speckled look to it. And paired with the matte pink glitter, this combination screams pink lemonade to me! I love it!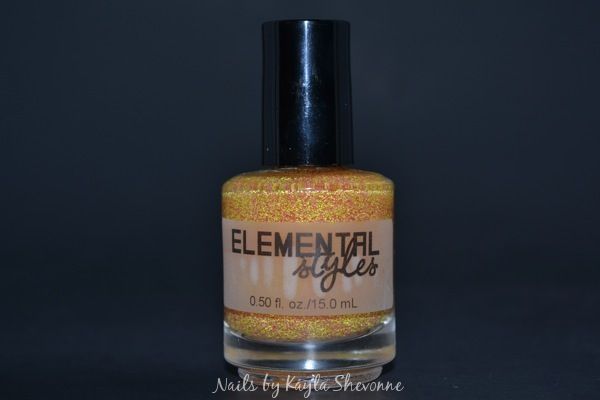 Elemental Styles polishes can be purchased through the
Elemental Styles Etsy shop
. Neon Lights is not currently in stock, but you can keep up with stock dates and other information via the
Elemental Styles Facebook page
.
What do you guys think of Neon Lights?
P.S. Some of you really perceptive people might have noticed that I have a new watermark! I switched it up so that it matches my blog more. I like it!