Hey guys!
Last night I did a full manicure using
Color Club Space Case
from last year's Starry Temptress Collection. It wasn't long before I was bored with a plain solid colour, so I decided to spruce it up with some stamping using the new Bundle Monster plates!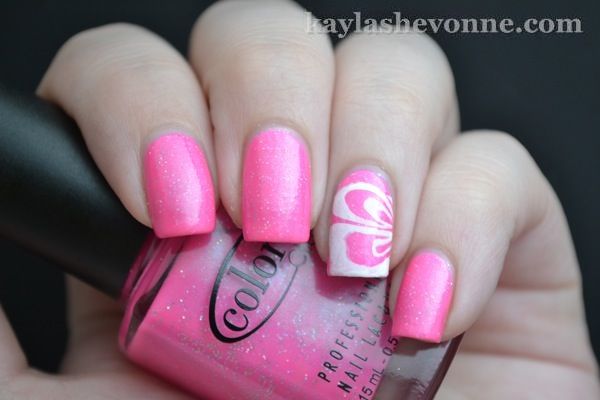 There were so many awesome images to choose from, but I settled on the faux water marble image from
BM-320
. This is a great image for those who have difficulties with water marbling (I did myself for the longest time) or who just don't have the time or patience for it!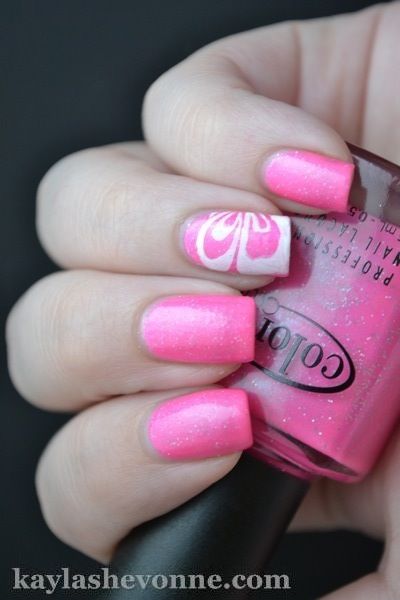 I used
Konad Special Polish White
for the stamping and the image transferred really well. This set of plates is by far my favourite set from Bundle Monster and I'm sure you'll be seeing many more designs using these plates!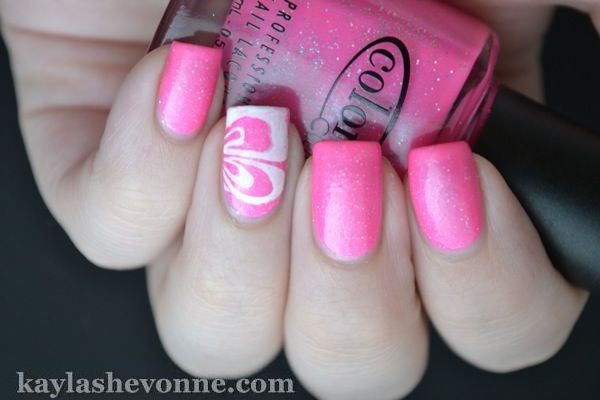 I snapped a photo of Space Case on its own before I added the stamping, so I might as well add that in here as well. Space Case is the definition of a barbie polish. Not only is it the perfect barbie pink colour, but the addition of tiny glitter specks makes it even more girly.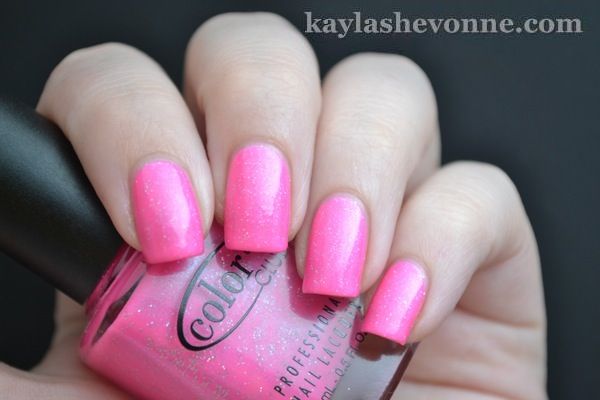 The new Bundle Monster plates can be purchased
here
on the Bundle Monster website. The set includes 25 plates and sells for $21.99.
Did you pick up the new Bundle Monster plates? What do you think of my quick and easy faux water marble?