Hey guys!
Today I have another of the new Glitter Gal polishes to show you!
This one is called
Red Night Sky
and it's from the Shade Shifters line of polishes. According to the Glitter Gal website, the Shade Shifters line include polishes which have an intense primary color effect which reflects a different colour spectrum when viewed at a different angle.
Red Night Sky's primary colour is a deep copper, but it shifts to a blue/purple/fuchsia when viewed from different angles. This shift is especially visible over black.
Here's a swatch of Red Night Sky on its own. This is two coats and the formula is stellar - very smooth and easy to apply.
I don't think this is something I would wear on its own becausee I don't think it suits my skin tone very well. But once layered over black, well that's a while other story!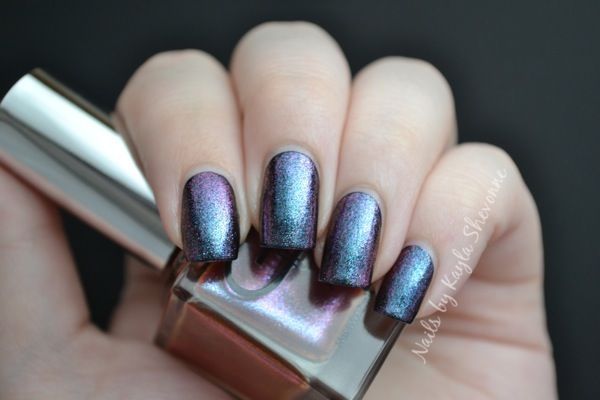 Here I've shown one coat of Red Night Sky over a simple black creme. How amazing does it look?! I really love the effect over black!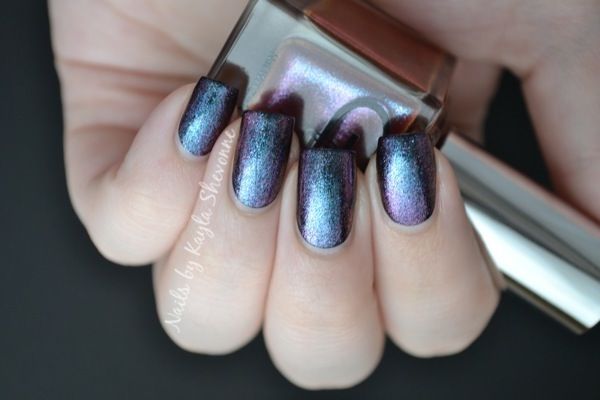 I love how the purple/fuchsia peeks out at different points of my nails. For example, look near the cuticle on my index finger. It almost creates a gradient-esque look all on its own! Very cool.
Here's another angle to show you how this polish shifts back to its fiery copper colour when viewed at another angle.
The way this polish shifts totally reminds me of a red night sky. You know, when the sun is almost set so there's still some red peeking through, but the sky is mostly purple and blue. I'm not explaining this very well, so here's a photo:
See the resemblance? Glitter Gal did an awesome job naming this polish for sure.
Red Night Sky
, along with the rest of the Glitter Gal range can be bought through
Ninja Polish
. The Shade Shifters line retails for $17.95 per bottle.
The product(s) in this post were provided by the manufacturer or their PR in exchange for an honest review.