Hey guys!
Today I have another Lush Lacquer shade for you! And let me tell you, this one is
really
cool.
Lite Brite
is a clear base with a huge mix of clown puke type glitters. There's a multi-coloured mix of medium square and hexagonal glitters as well as some larger, multi-coloured hexes. To top it all off, there's a fine iridescent glitter that I think really makes this polish special.
For my swatch, I layered one coat of Lite Brite over
China Glaze Electric Pineapple
- a chartreuse creme.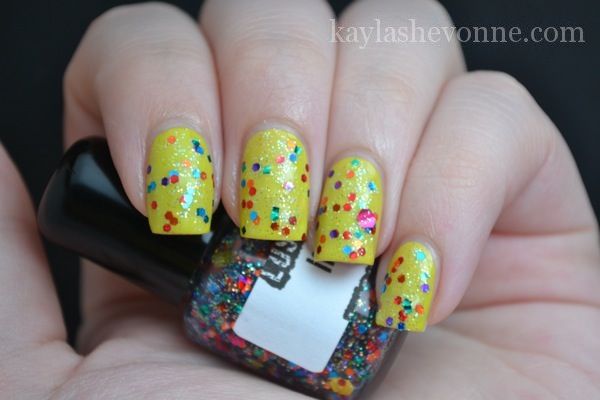 I really thought that with a glitter like this, I would have to do a lot of "placing" to get the glitter to sit where I wanted it to. I was pleasantly surprised to discover that this barely needed any placing! The formula was good - a little on the thick side, but not at all difficult to work with.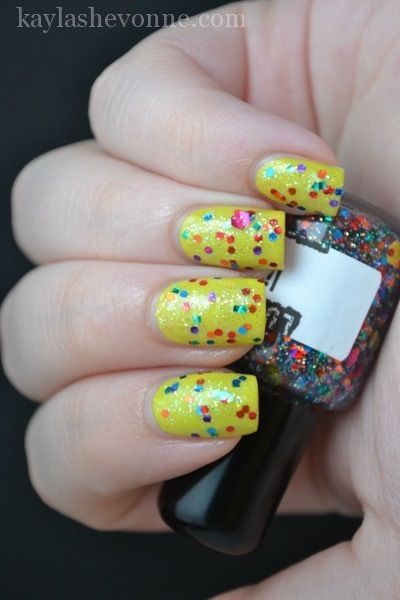 The larger hex pieces aren't super concentrated throughout the polish, so I only ended up with one piece on my ring nail. If you want more of those hexes for your mani, you might have to do a little fishing with the brush.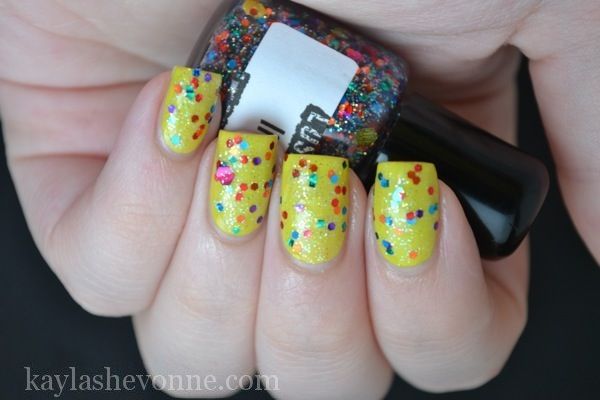 This is a definite winner for me and I'm kind of disappointed that I only have it in the mini size. Just think of all the different layering possibilities!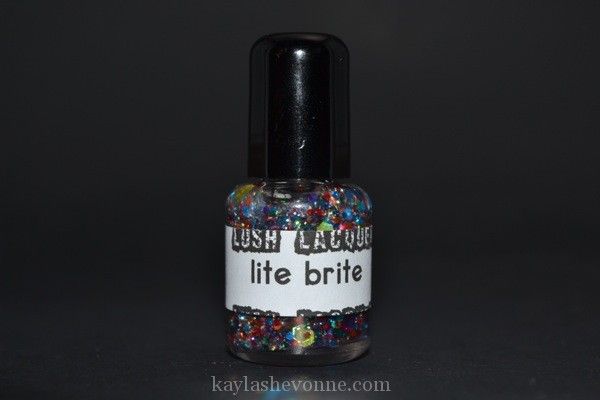 Lite Brite
, along with many other fun glittery shades can be purchased via Lush Lacquer's
Etsy shop
. Lite Brite is currently in stock in the full (15 ml) size for $8.75 USD. You can also purchase Lite Brite in the mini (5 ml) size.
What do you guys think of this shade by Lush Lacquer?
_________________________________________________________________________________________________
P.S. My
Nail-Venturous giveaway
ends tomorrow! Have you entered yet?
Remember that you can get
5 extra entries every day
by using the "Tweet About the Giveaway" option! Get yourself 10 extra entries by using this option today and tomorrow!