Hi everyone!
Is it Sunday already? This weekend seems to have flown by so quickly!
Today I have another Lush Lacquer shade to show you. This one is called
Birthday Cake
and it's a creamy off-white base with a heavy mixture of confetti-type glitter. There's hexagonal and bar glitter in all sorts of colours - pink, orange, blue, green, gold and purple.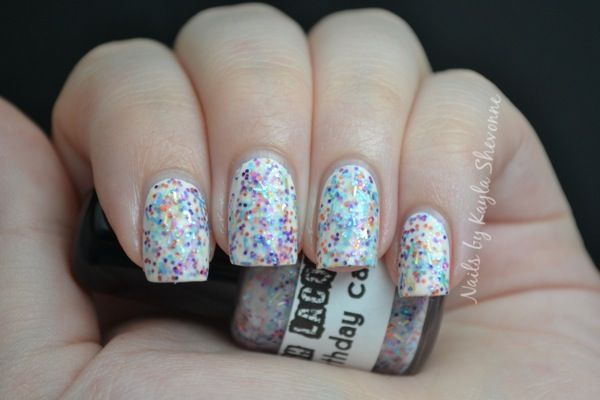 Since I only have a mini bottle, I really wanted to conserve polish, so I layered two coats of Birthday Cake over a plain white creme.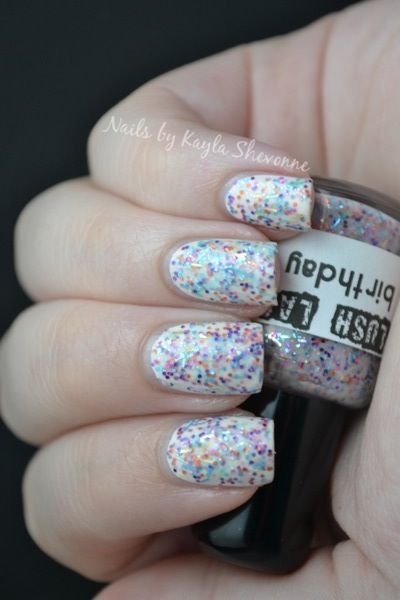 The formula was a little thick - probably because there's SO much glitter, but I didn't find it difficult to work with at all. And the glitters flowed nicely and consistently with the base of the polish, so I didn't have to do any placing of the glitters on my nails.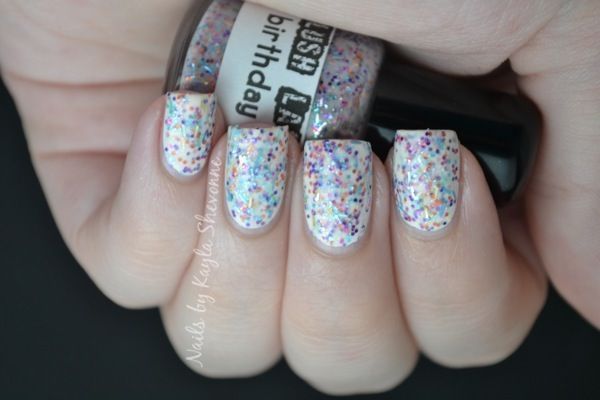 The name of this polish is spot on because it really does look like the frosting on a birthday cake!
Birthday Cake
can be purchased via Lush Lacquer's
Etsy shop
. It's currently in stock in the full (15 ml) size for $8.75 USD. You can also purchase Birthday Cake in the mini (5 ml) size.