Hey guys!
Today I'm participating in another nail art collaboration! The theme this time around is "Monochrome", so we'll all be featuring monochromatic nail designs.
For my monochrome mani, I decided to incorporate both freehand and stamping, as well as a fairly recent nail art trend - the "border" or "framed" mani.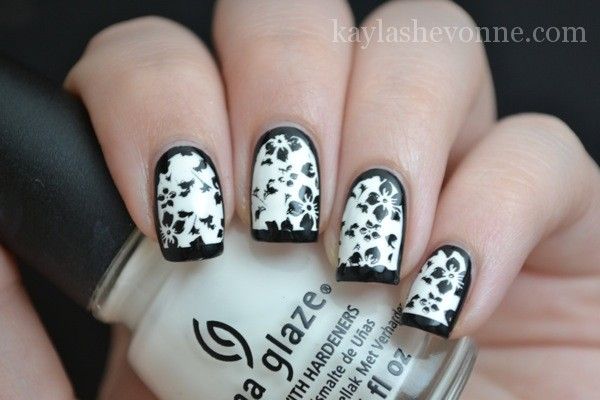 To achieve this look, I first started with a base of a simple white creme (
China Glaze White on White
). Next, I added the black border using a striping brush and
Wet 'n' Wild Black Creme
. Finally, I stamped the floral image from
BM-221
in the remaining white sections of my nails. A word to the wise: this image doesn't transfer very well. Maybe it's too detailed or not etched deep enough, but it just wasn't doing a very good job.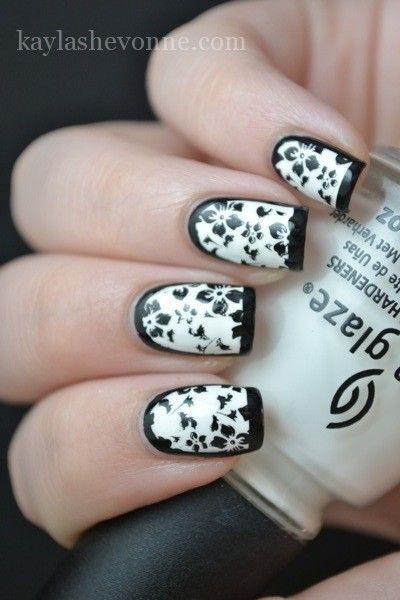 I really like the look of the framed mani, but it definitely requires some patience and a steady hand if you're going to do it with a striping brush the way I did.
I have read of another - and possibly easier - way to achieve this look: start with your border colour as the base, paint your inner colour over it leaving some space at the base and on the sides, and then finally just add a strip of your frame colour at the tip.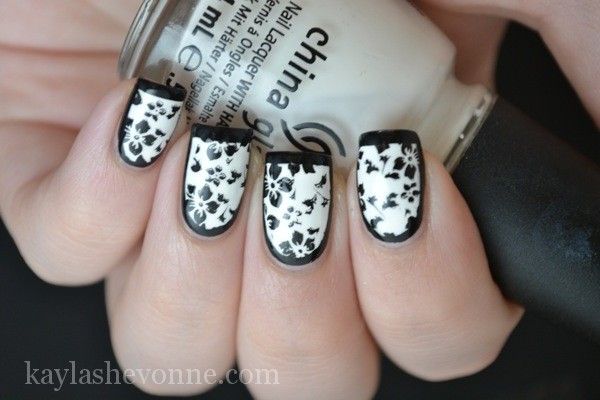 This black and white design is definitely different compared to all of the neon and other bright designs I've been sporting lately, but I really like it, even despite the less than perfect stamping.
What do you guys think of my monochromatic design?