Hey guys!
Today I have a really cool polish by Pretty & Polished to show you! It's called
Elvis' Pink Cadillac
and it's a light, sort of dusty pink jelly base with medium and large matte black hex glitters throughout.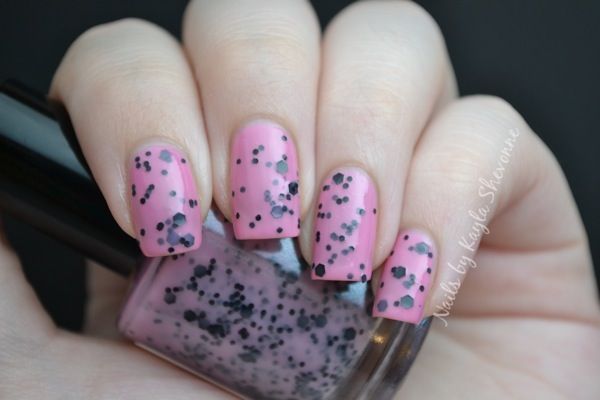 I wanted to conserve polish, so I decided to layer Elvis' Pink Cadillac over
OPI Sparrow Me the Drama
, which is literally the perfect base for this shade. It's like these two polishes were made for each other! I've included a bottle shot of them next to each other below so that you can see just how close they are in colour.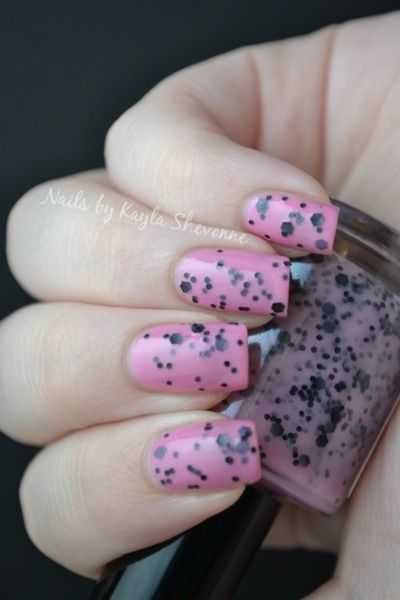 My swatch is two coats of Elvis's Pink Cadillac over just one coat of Sparrow Me the Drama. It applied very nicely and I didn't have to do any fishing for the black glitters. I did have to push a few glitter pieces around on my nails to get them to be more evenly distributed, but that didn't bother me.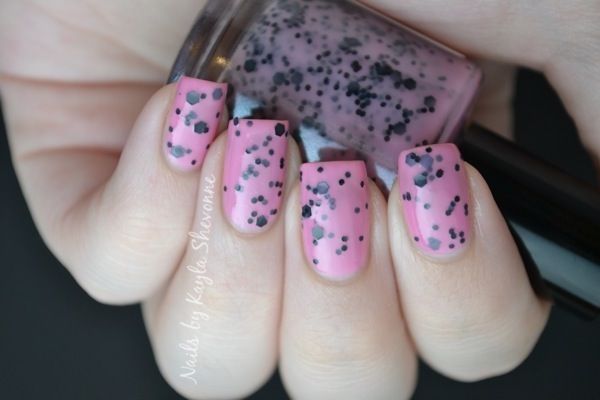 Some of the black glitters sit on top of the pink jelly base while others sort of sink in, which gives this polish a lot of depth. I love it!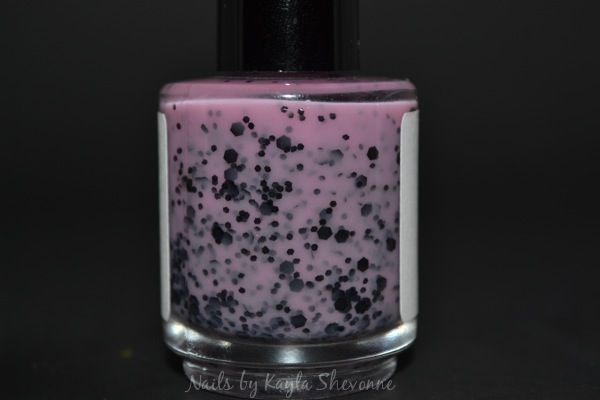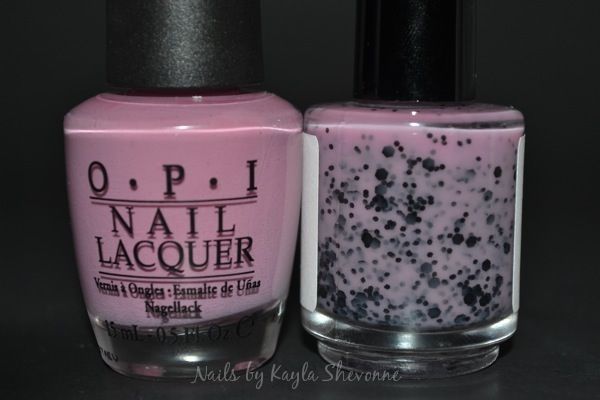 Aren't they perfect for each other?! A match made in polish heaven, for sure.
Elvis' Pink Cadillac
can be purchased in the full 15ml size for $9.00 US and the mini size for $5.00 US. I think that Chelsea has set up a new system for purchasing her polishes that involves pre-ordering. She outlines all the details
here
, so be sure to check that out if you're interested in this or any other of the Pretty & Polished shades.