Hey everyone!
I've been getting quite a few indie polishes lately and I'm really loving it! In a recent swap, I received four awesome Pretty & Polished shades that were all on my wishlist.
The first one I'm going to show you is the amazing
Party On My Yacht
, which is a sheer white base with uniformly sized hex glitters in green, pale gold, fuchsia and purple. This colour combination is stunning and there's just the right amount of glitter that it's not overwhelming.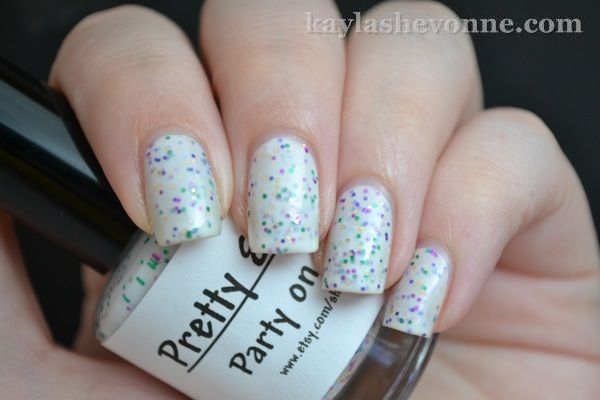 My swatch is 3 coats of Party On My Yacht without top coat. The formula was quite good and it flowed really well without having to do any placing of the glitters.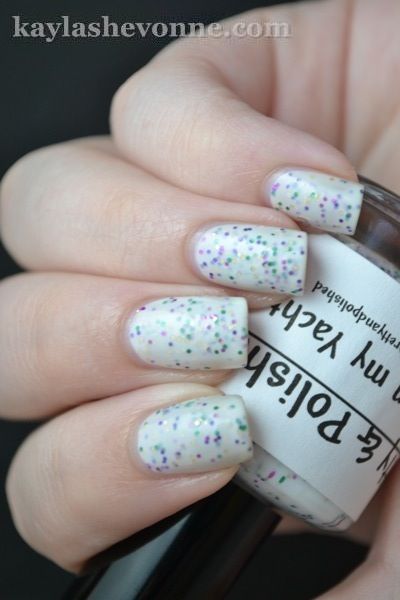 Much like
Pretty & Polished Jawbreaker
, this one also is its own jelly sandwich and I just love that. It's just the one polish but it has so much depth to it!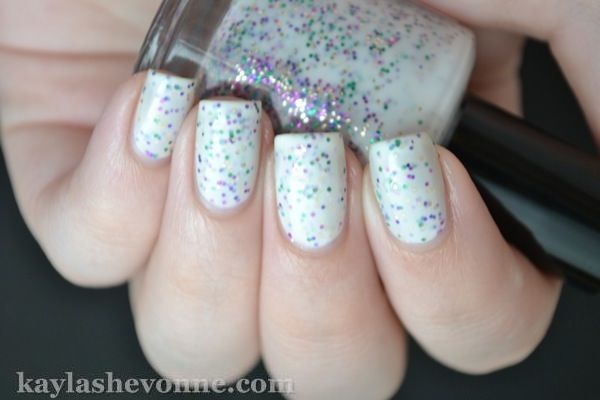 To fun, I decided to matte this and see what kind of result I got. I think I prefer it shiny, but it's a cool effect nonetheless.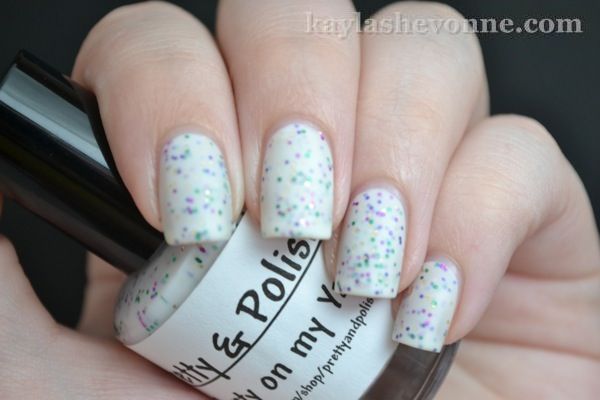 So yeah, I'm smitten with this polish. It's a definite must-have indie as far as I'm concerned.
Party On My Yacht
can be purchased in the full 15ml size for $9.00 US and the mini size for $5.00 US. I think that Chelsea has set up a new system for purchasing her polishes that involves pre-ordering. She outlines all the details
here
, so be sure to check that out if you're interested in this or any other Pretty & Polished shades.