Hey guys!
As many of you know, there's few things I love more when it comes to nail art than rainbow, animal print and neons. So, when Sarah posted
this
awesome skittle leopard print manicure using the China Glaze Summer Neons, I knew that I would eventually recreate it.
It's very rare that I fully recreate someone else's design - usually I'll put my own spin on it in some way or another, but there was not one thing about Sarah's design that I wanted to change. So, enjoy this complete copy of an awesome manicure!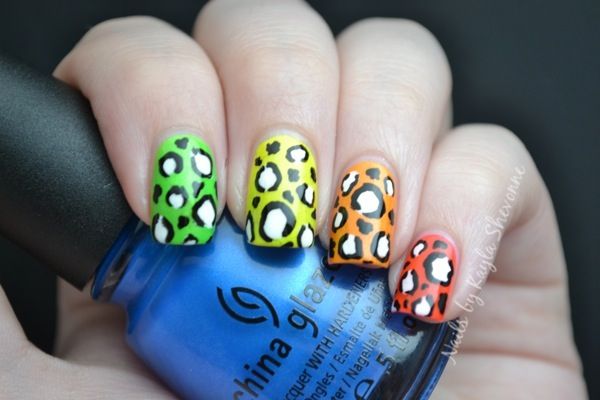 The colours I used are obviously
China Glaze Splish Splash
(thumb),
I'm With the Lifeguard
(index),
Sun-Kissed
(middle),
Orange You Hot?
(ring) and
Surfin' For Boys
(pinky). For the spots I used
Wet 'n' Wild French White
and
Wet 'n' Wild Black Creme
for the outline.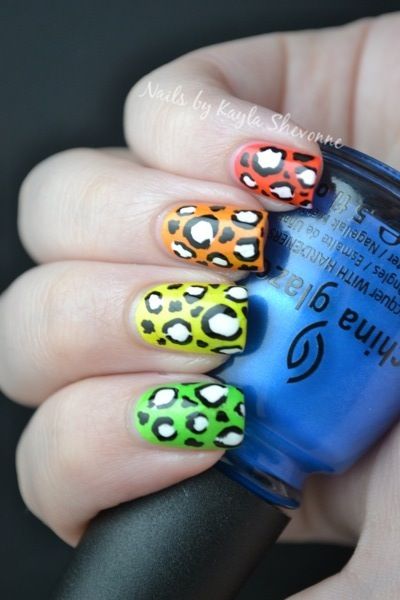 I always get questions about my freehand animal print designs, so I'll direct you to
my leopard print tutorial
which shows you step-by-step how I do my leopard print. Trust me, it's a lot easier than it might look! Sarah and I do our leopard print designs slightly different, but it all comes down to personal preference. She also has a
tutorial
for her leopard print technique, so that gives you another option.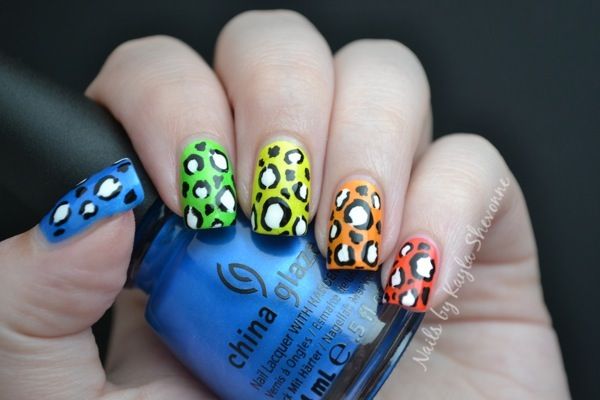 Hey look! I
DO
have a thumb! I rarely show my thumb in my photos, not because I have any issues with my thumb or thumb nail, but just because I prefer the aesthetic of my photos without my thumb included. But since my thumb nail is an entirely different colour in this design, I thought it best to include it in at least one photo!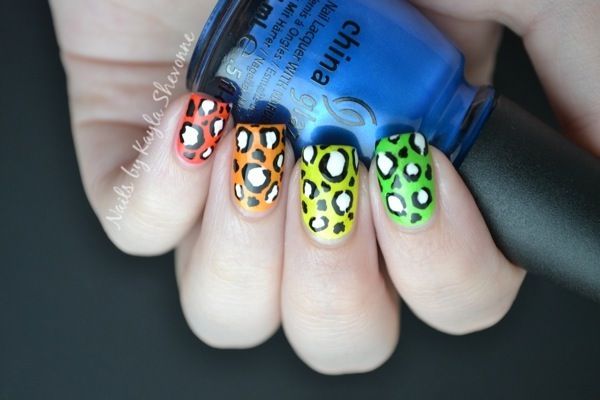 This is my first animal print design is quite some time and I'm definitely missing them! So you might be seeing a surge of animal print from me over the next little while!
I hope you enjoyed this design and thanks to Sarah for the inspiration!