Hi everyone!
Recently I went shopping for some new remover wipes since I had run out of the ones I had been using (OPI Expert Touch - which I really didn't like, by the way). I hadn't bought any in a really long time because I was sent the OPI ones as a gift and before that I was using ones that came with my student's kit from when I did my manicurist course.
Well, I was completely shocked to see the prices that places like Sally's and Cosmoprof charge for their remover wipes! For a package of 200, it was anywhere between $14 and $20! And that's with my pro discount! Needless to say, I left without remover wipes.
So instead of paying those ridiculous prices, I went to Wal-Mart and picked up a package of felt. Yes, felt. I remembered that a few years ago when I was in a pinch for some wipes, I used some scrap felt that my mom had lying around. And it worked really well! I'm not sure why I didn't stick with that as a method of removing polish, but I'm sure I will be from now on!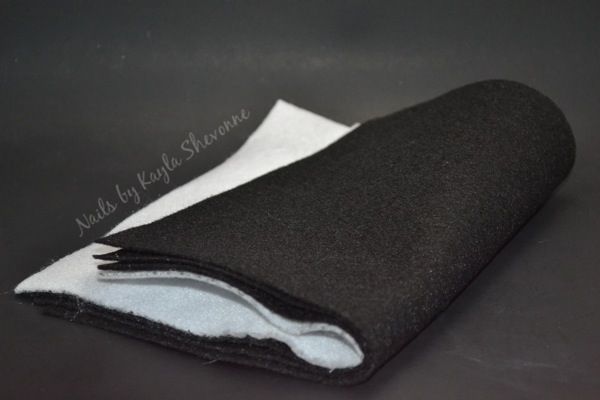 This is what the felt looks like when you buy it. The package I got came with 6 sheets of felt for $1.96. In my experience, the colour of the felt makes no difference, so I just grabbed the first pack that I saw.
I take the sheets and cut them first into long strips. Each of these sheets yields roughly 5 strips. As you can see, you really don't need to be precise with your cuts. After all, they just end up in the garbage anyways.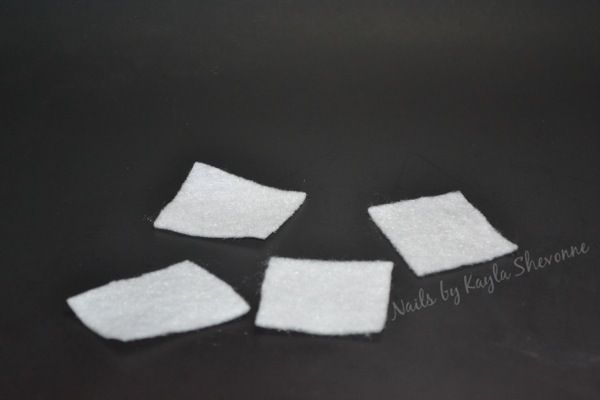 Once I have all the strips cut, I then cut each of the strips into smaller squares. Each strips yields 7-8 squares, depending on how wide you want them.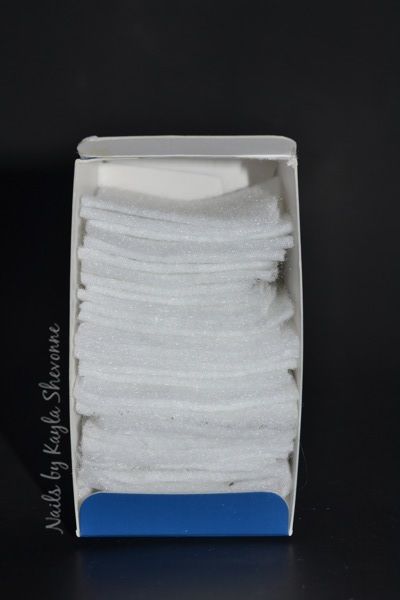 You can store the squares in basically anything, but I use the box from my OPI Expert Touch Wipes. It's a convenient way to store them and it doesn't take up too much space.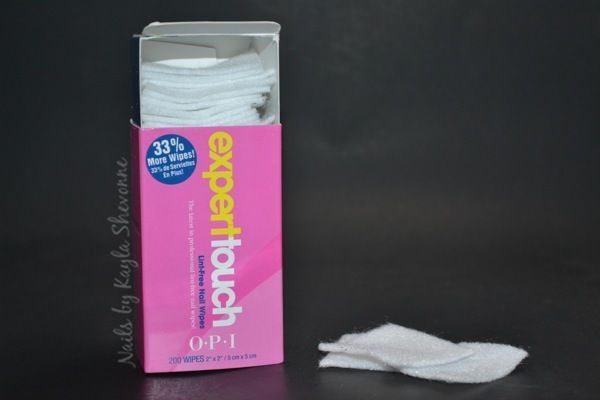 So, for less than $2, I can get 210-240 remover wipes! That's quite a significant value, especially compared to the prices I listed above!
Aside from the value, these felt squares do a really good job at removing polish! They absorb acetone/polish remover really well and I can usually remove polish from 3-4 nails with just one square.
Have you tried felt as a polish remover wipe before? Do you have another method that you prefer?