Hey guys!
Happy Canada Day to my fellow Canadians!
Sadly, I didn't have time to do a Canada Day mani this year, but you can check out
last year's design
, which I'm still quite proud of!
Anyways, today's post is a tutorial for my recent
neon brush stroke mani
, which I've had a few requests for. This is a really simple design that I think can be executed by just about anyone of any nail art skill level. It doesn't require a lot of intricacy or perfection, so it's a perfect design for a beginner!
Also, the colours can be switched out for anything that you prefer, so have fun with it!
To refresh, here's the look I'll be showing you how to achieve: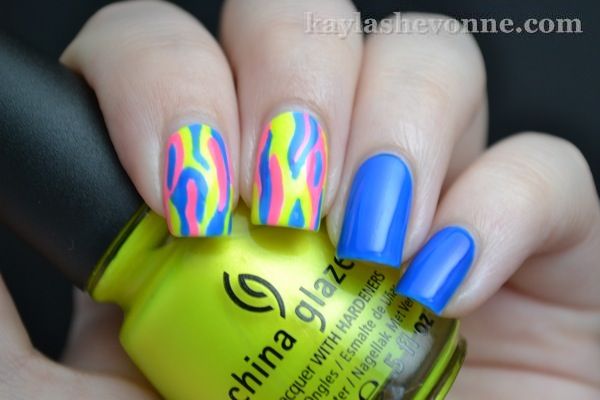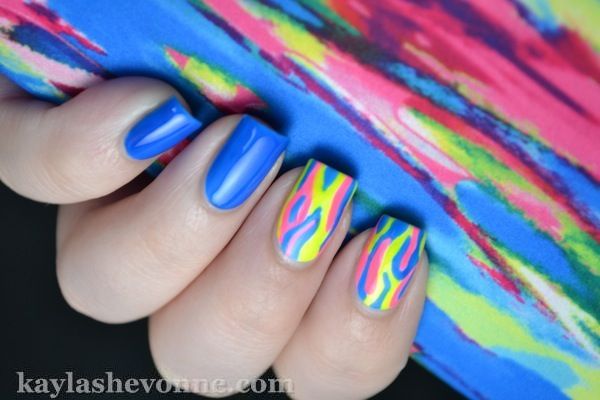 Keep reading for the step-by-step tutorial!
What you'll need:
I've included the exact brands/names of the polishes I used, but you can use whatever brands/shades you have in your stash.
Polishes:
- Base coat (CND Stickey)
- Top Coat (Seche Vite)
- White creme (Wet 'n' Wild French White)
- Neon blue (China Glaze Ride the Waves)
- Neon yellow (China Glaze Sun-Kissed)
- Neon pink (China Glaze Shocking Pink)
Other tools:
- A striping brush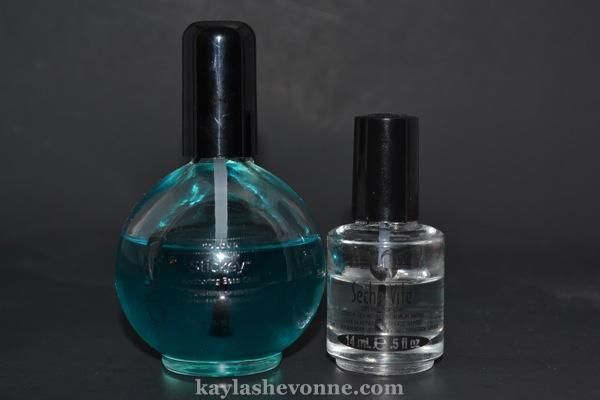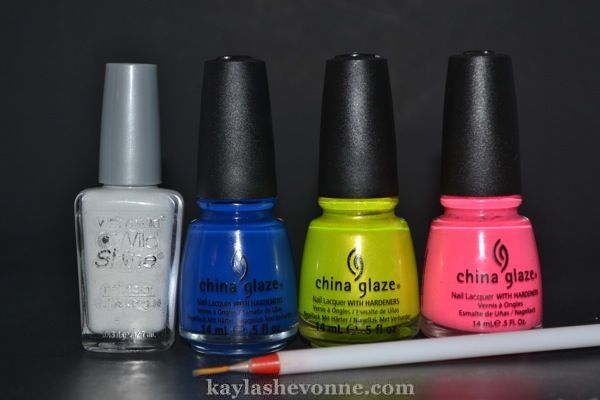 Step 1:
Apply your base coat.
Step 2:
Paint all of your nails with one coat of your white creme polish. Don't worry about this being too neat since we're going to be covering it up completely - the white just makes a great base for neon colours to pop.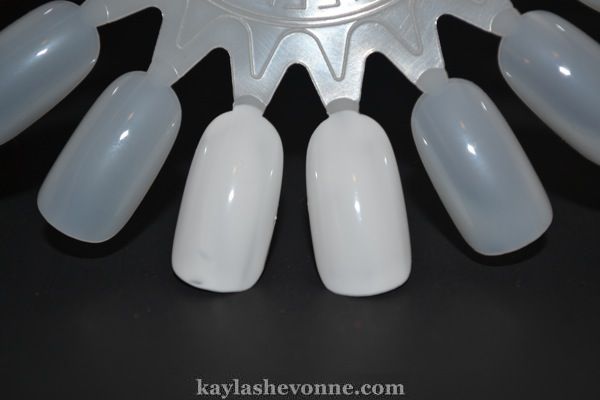 Step 3:
Once the white has dried, paint all of your nails (except for your index and middle nails) with your neon blue polish.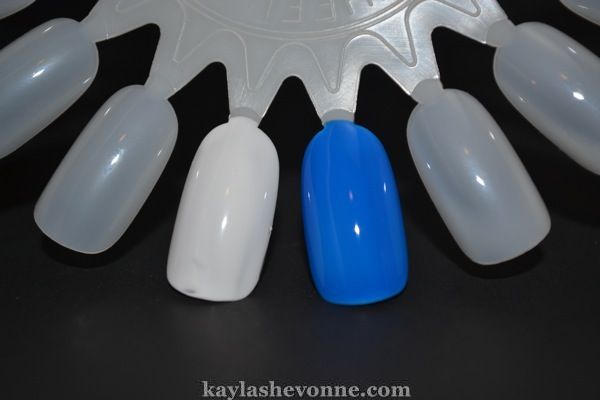 Step 4:
Place a drop of your neon pink polish on a piece of scrap paper (some people like to use aluminum foil instead). Then, get a small amount on your thin striping brush and make a few random swipes on your index and middle finger nails.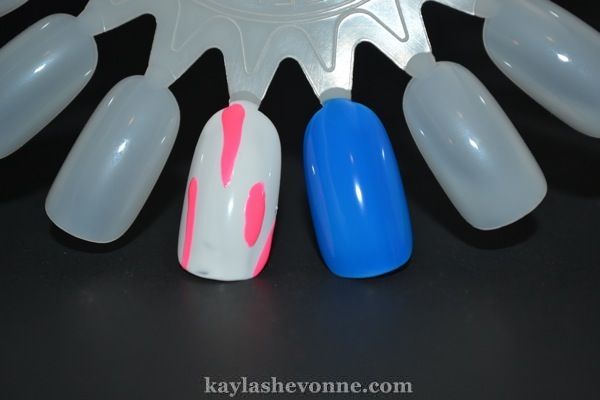 Step 5:
Fill in some more of the empty white space with the yellow neon polish and the same type of random shapes. To mix it up a bit, create borders around some of the pink shapes you made in the previous step.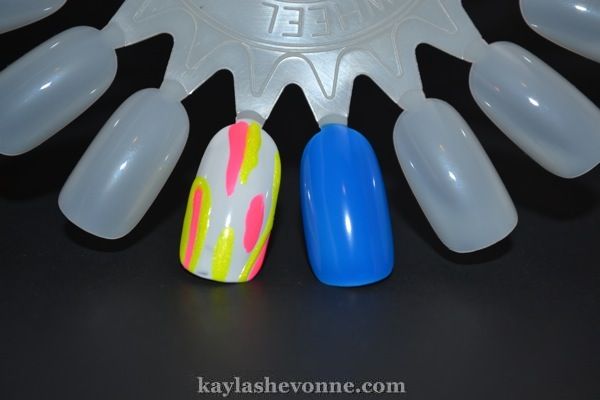 Step 6:
Continue this random pattern with the blue neon polish.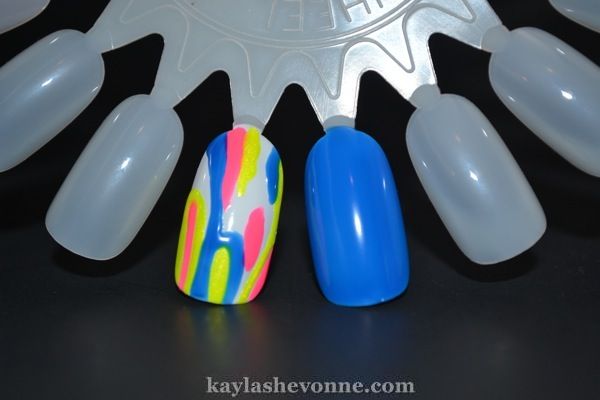 Step 7:
When you've finished with all three colours, you might still be left with some white space. Go back with any of the three colours and fill in that space.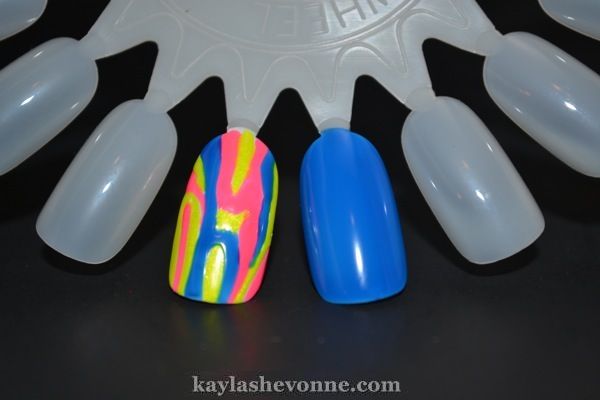 Step 8:
After allowing your design to dry completely, add a layer of your favorite top coat. This will make your new mani last longer, it will smooth out any bumps and ridges that have been created during the process, and it will also give your nails a nice shine.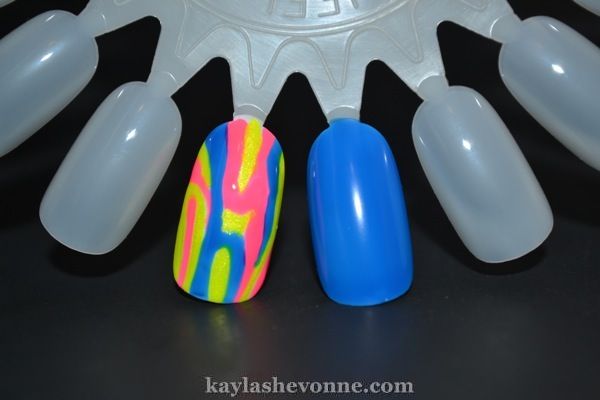 There you have it! This design is simple, yet eye-catchingly bold!
As always, I hope this tutorial was helpful and I hope some of you will try this design out for yourselves. And I'd love to see pictures if you try it!