Hi everyone!
Today I have another Elemental Styles polish for you!
Ar-gon with the Wind
is from the Noble Gases Collection and it's obviously named after the eighteenth element, Argon. The polish is also inspired by the classic film Gone with the Wind. It's a clear base with small, sky blue matte hex glitters as well as a mix of various sizes of white hexes.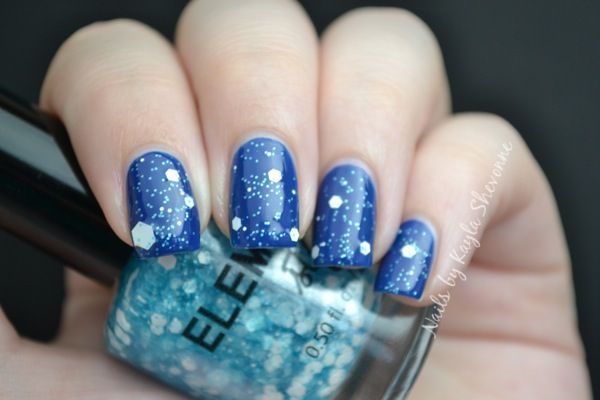 Ar-gon with the Wind is meant to be a glitter top coat, so I layered one coat over
China Glaze Man Hunt
- a royal blue creme from the new Fall 2012
On Safari Collection
. I like this combination a lot, but I think the deep blue background sort of takes away from the light, airy feel of Ar-gon with the Wind, so I think I might prefer it over a lighter blue, or possibly even a white.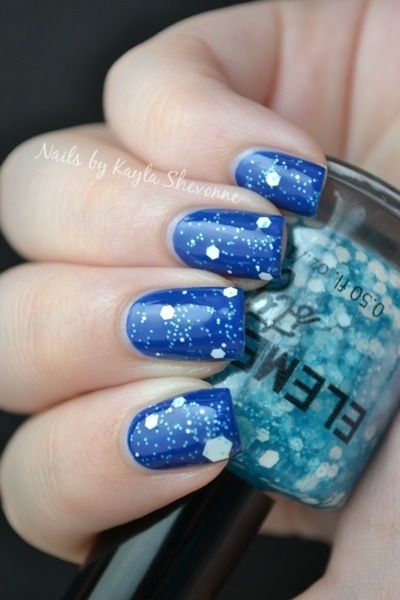 The formula was quite good and I didn't have any trouble getting any of the glitters on the brush. There aren't many of the really large white hexes in the mixture, but you can see that I was still able to get one for this mani.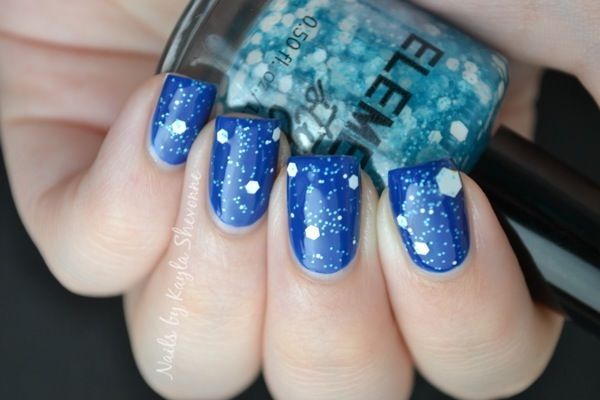 I still have one more polish from this collection to show you, but so far the Noble Gases Collection is a huge win in my opinion!
Elemental Styles polishes can be purchased through the
Elemental Styles Etsy shop
.
Ar-gon with the Wind
is not currently in stock, but you can keep up with stock dates and other information via the
Elemental Styles Facebook page
.
What do you guys think of Ar-gon with the Wind? What would you layer it over?