Hi everyone!
Today I have another Glitter Gal Shade Shifter for you! This one is called
Evening Light
and it is a deep copper with strong pink/fuchsia flash.
I'll be showing you Evening Light on its own as well as over black because the effect is completely different - it's like two different polishes!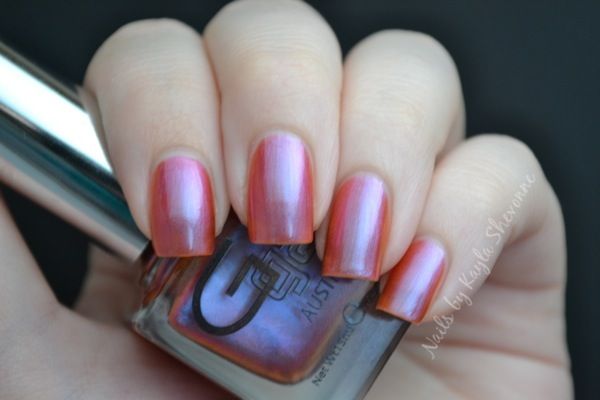 This is two coats of Evening Light on its own. You can see that in the middle of my nails, Evening Light looks quite pink, but as you get closer to the edges of my nails, the copper colour is more apparent. So even the slight curvature of my nails allowed for enough of an angle change to show off the colour shifting capabilities of this polish!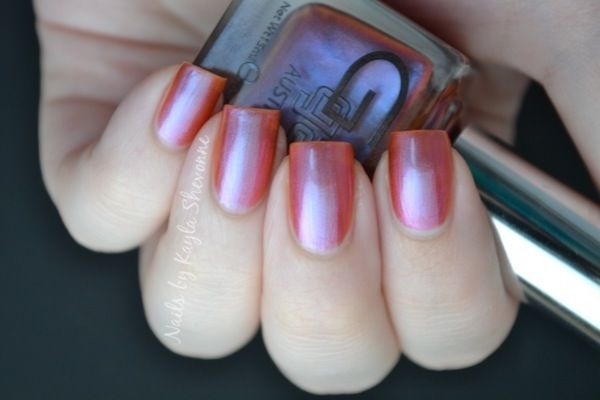 The formula is really, really good and quite smooth to work with. I didn't need to do any clean up around my cuticles after applying this, so that's always a plus.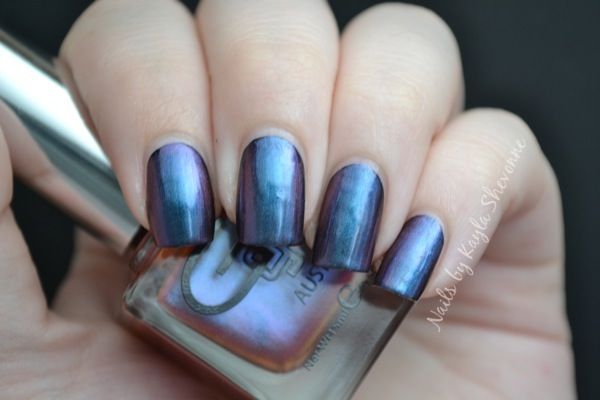 This is one coat of Evening Light over a black creme. It's a totally different look, right?! It looks sort of inky with the blue and purple and the touch of black around the edges.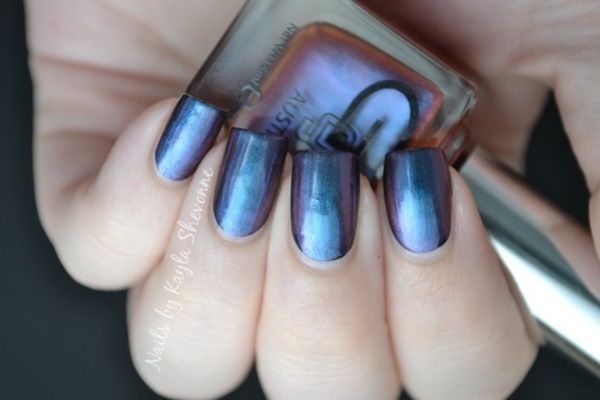 I prefer the look of Evening Light over black than I do on its own, but I ended up liking it a lot more on its own than I thought I was going to! It's very interesting and different and definitely unlike anything else I own, so I think that's why I like it.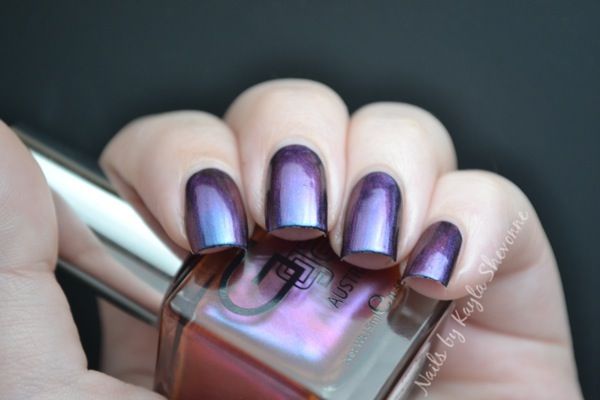 And here's another angle to show how Evening Light shifts into a more pinkish fuchsia when viewed from different angles.
Evening Light
, along with the rest of the Glitter Gal range can be bought through
Ninja Polish
. The Shade Shifters line retails for $17.95 per bottle.
The product(s) in this post were provided by the manufacturer or their PR in exchange for an honest review.