Hi everyone!
Today I have a simple yet fun glitter sandwich to show you!
A short while ago I showed you a couple of polishes from the Canadian indie brand
Polish, Eh?!?
(see the post
here
). I said in that post that one of them,
Gumballs
, would work really well in a glitter sandwich, so that's been on my to-do list ever since.
Let's take a look!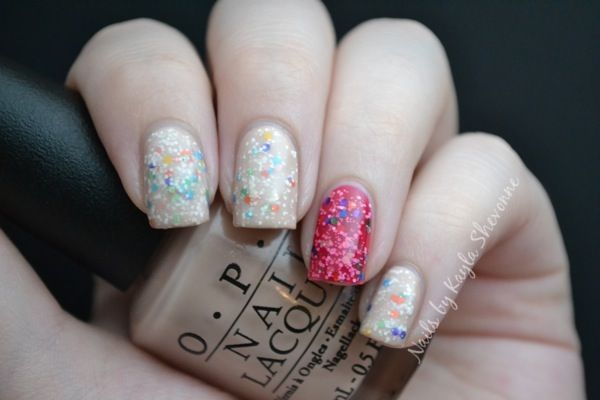 I tested out a few different combinations before deciding on what polish colour to use in my glitter sandwich, but in the end I landed on nude with an accent nail of pink. I also tested
Gumballs
out in an orange glitter sandwich, as well as a blue one and I liked those also.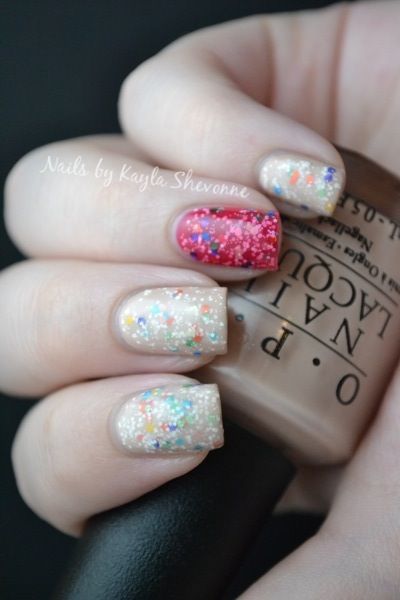 To get this look, I started with a base colour of
OPI Don't Pretzel My Buttons
on all of my nails with the exception of my ring finger, on which I used
OPI Do You Think I'm Tex-y?
.
I then added two thin coats of
Polish Eh?!? Gumballs
to all of my nails.
To create the sandwiched effect, I added a thin coat of
OPI So Many Clowns...So Little Time
over the nude nails and a thin coat of
OPI Do You Think I'm Tex-y?
to my accent nail.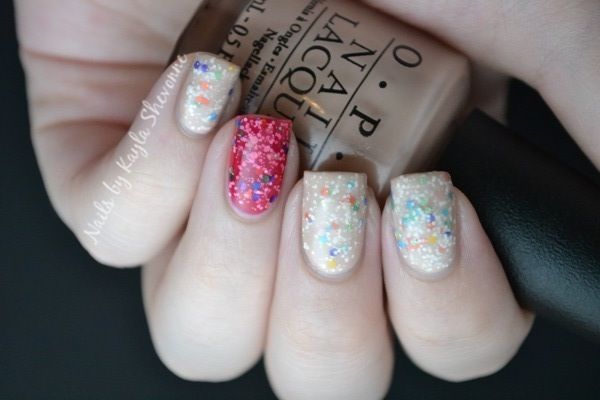 Of the two looks, I think I might prefer the pink sandwich just a bit more. Although the nude sandwich does a really good job at allowing the true colours of Gumballs to show through! I guess I'll just call it a tie!
What do you guys think? Which glitter sandwich do you prefer?