Hey guys!
Today I have another Illamasqua shade that my Dad so generously brought home for me when he was on vacation a couple of months ago. This one is called
Phallic
(insert immature giggling here) and as far as I know, it's part of Illamasqua's permanent range.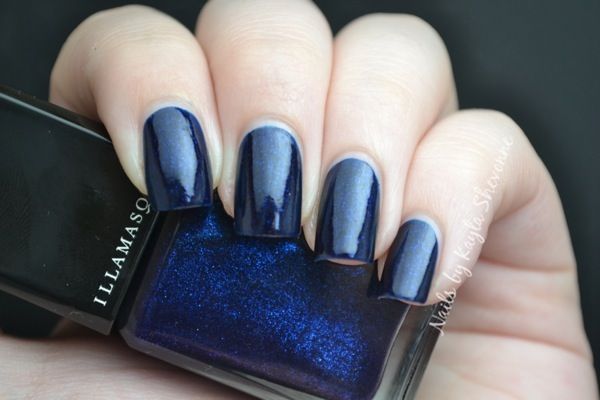 As you can see,
Phallic
is a rich navy with bright royal blue microglitter mixed throughout. It's really quite stunning and I can see this being one of my go-to full manicure shades in the fall/winter seasons.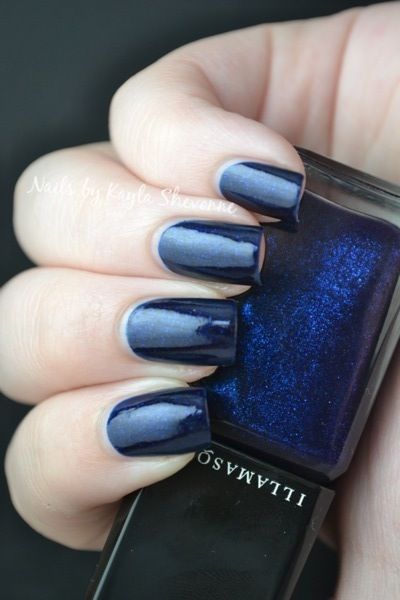 My swatch is two coats of
Phallic
and as I've come to expect from Illamasqua, the formula is perfection. I'm not wearing top coat in my swatch photos, so you can imagine that it gets even shinier and that microglitter even brighter with a coat of top coat over it!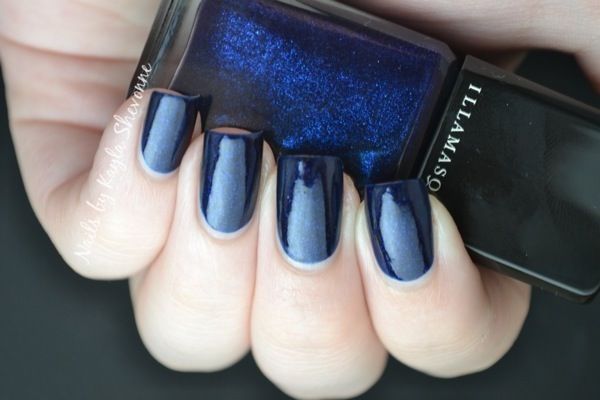 If there's one brand of polish that I would love to have more of in my collection, it's definitely Illamasqua. There isn't a single Illamasqua shade in my stash that I don't love!
So what do you guys think of
Illamasqua Phallic
? Is anyone else as in love with this brand as I am?