Hi guys!
I know I'm not the only one who gets a ridiculous amount of satisfaction from killing a nail polish lemming, right? Well, I recently killed another - this time it's
OPI DS Sapphire
.
Recently a friend of mine stumbled across a couple of bottles of this discontinued shade at a random CVS. Sapphire was on my wishlist (along with
DS Glamour
and
DS Exclusive
), so I bought one of her bottles from her immediately.
Let's take a look!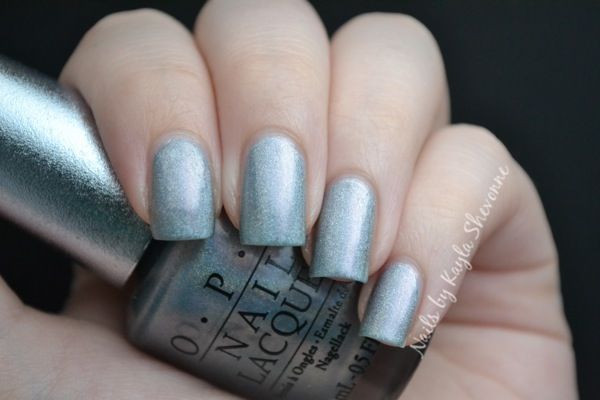 Sapphire is a pale, silvery blue with a linear holographic effect. These first two photos show what DS Sapphire looks like in natural lighting. The holo effect is still there, but it's very subtle in this lighting.
My swatch is three thin coats of DS Sapphire on its own. The formula was a little on the thin side, but not to the point of being watery or difficult to work with.
Since it's sheer and the pale blue colour is so subtle, this shade can also be used as a holographic top coat! It might add a very subtle blue tint, but I don't think it would be noticeable over most shades.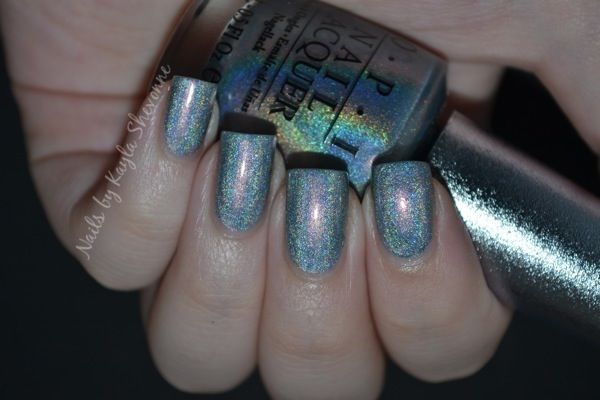 And of course, I had to include a flash photo to really show off the gorgeous linear holo effect!
I love this polish and I'm so happy to be adding it to my collection! Now to gets my hands on DS Glamour and DS Exclusive...
Since this shade is discontinued, it's no longer readily available. There's currently a few listings on eBay, but the cheapest one is about $27. However, like I said above, my friend was able to find two bottles at a random CVS for regular price, so it might be worth it to check out any CVS stores in your area! You never know!