Hey everyone!
If there's one area of nail art that I think I need to improve, it's definitely stamping. Other bloggers seem to be able to do it so effortlessly, but I always seem to experience small problems in my stamping manicures, as is evidenced by today's stamping fail.
Ever since receiving my new 2012 Bundle Monster plates, the paisley image of
BM-315
has been calling out to me. I finally decided to utilize it last night, and sadly, it didn't turn out as I had hoped.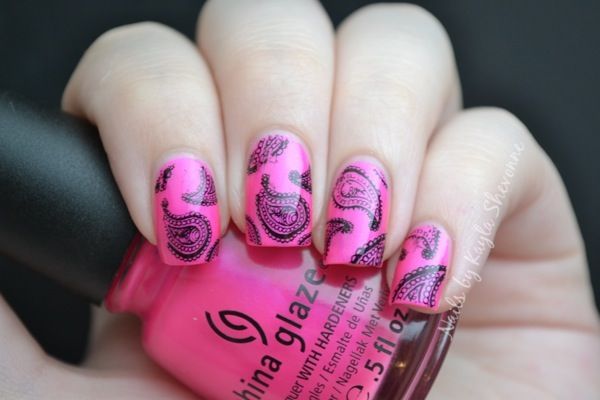 The base colour for this mani is
China Glaze Hang-ten Toes
- an awesome hot pink with subtle blue shimmer from the Summer Neons Collection.
I stamped over Hang-ten Toes using
Konad Black
and as you can see, there's a chunk of the image missing from my index nail. Also, I should have cleaned my plate more often because the image didn't transfer very well on my ring nail.
On top of all that, I also top coated way too quickly after stamping, which created some smudges on a few of my nails. I would have probably let that slide had it not been for the rest of the fails.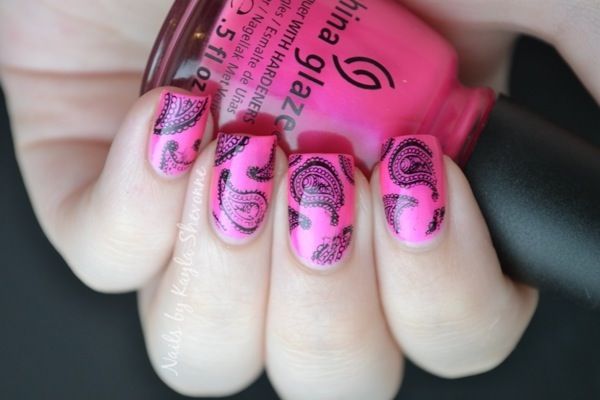 So all in all, I love the image, I love the colours, but the execution - not so much.
Have you had any recent stamping fails? Tell me about them so that I can feel better about myself! Haha!