Hey guys!
You all seemed to enjoy the new Pebble Beach polish that I showed you a few days ago, and today I have another stunner for you!
This one is called
Amethyst Step 3
and it's a bright metallic fuchsia-purple foil. This polish looks gorgeous in any lighting, but I've included both natural and flash photos to to better show off the amazing finish of Amethyst Step 3.
My swatch is just one coat of Amethyst Step 3 and the formula was basically the same as with
Ruby Step 2
- thick, but not at all difficult.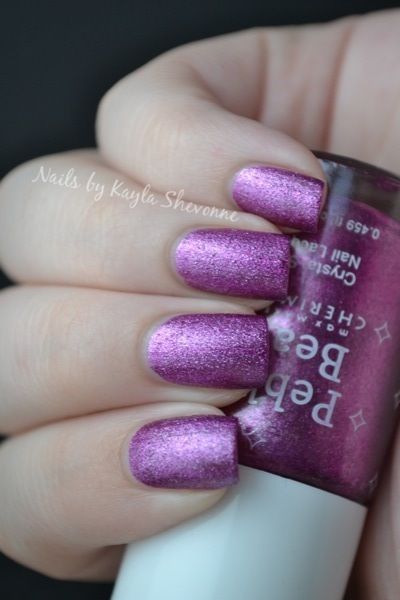 The texture of this is a little on the gritty side, but a quick coat of top coat will remedy that. And top coat really brings out the amazing foil finish even more, so it's really better with top coat than without.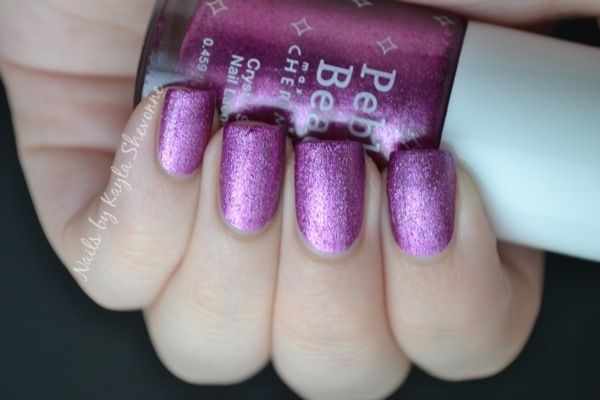 The Pebble Beach polishes aren't quite full size (if you consider full size to be 15 ml), but they're pretty close at 13 ml per bottle. And the Pebble Beach polishes are all Big 3 Free.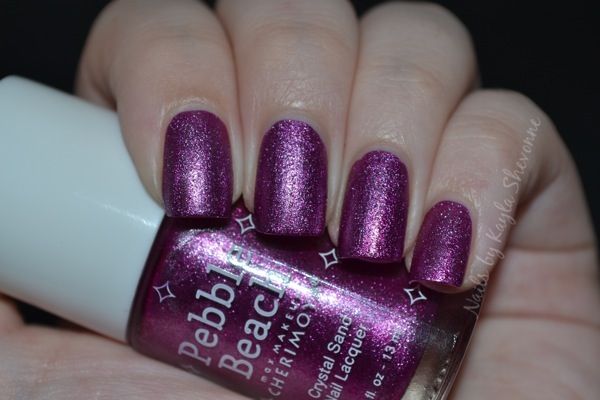 After really loving the first shade I tried, I did go back and pick up three more of the Pebble Beach polishes a couple of days ago!
Unfortunately, I wasn't able to find all four from any of the "sets" (if you remember from my last post, I mentioned that the entire line is broken up into sets of four polishes and the point is to use those four polishes to create a seamless gradient on your nails).
However, I did manage to find
Ruby Step 1
, so I can at least try out a two colour gradient with that one and
Ruby Step 2
, which I already showed you
here
.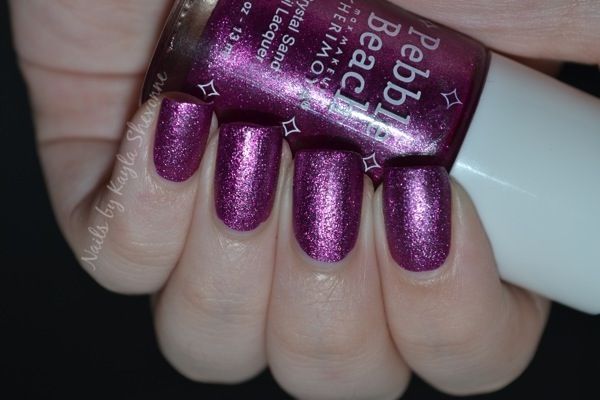 As far as availability, I found my Pebble Beach polishes at an Eastern Canadian drugstore called Lawton's Drug Mart for $2.59 each, but I'm not sure where else these can be purchased. I found them on the Cherimoya website
here
, but there's no option for purchasing them.
I asked in my last post if anyone knew where else they can be bought, but they seem to be sort of hard to find/exclusive to smaller chain stores. So if you manage to find them, I would say grab up as many as you can! The colours are awesome and the price is unbeatable.
What do you guys think of Amethyst Step 3?