Hi everyone!
Welcome to Day 7 of Pinterest Week! I know it was only short, but I'm kind of sad that this week is over! I really enjoyed having a different nail art design every day to show you guys!
Closing out Pinterest Week we have a design that is in stark contrast to yesterday's bright and bold rainbow manicure. Today's design is a super delicate and feminine feather design.
Here's
a link to my pin for this design, and
here's
the link to the original source (warning: the blog is in French, so you may need to make use of Google Translator if you're interested in reading the text).
To get this look, I first created a jelly sandwich using
OPI So Many Clowns...So Little Time
and
OPI Pirouette My Whistle
. Then, using a really thin striper brush and
Wet 'n' Wild French White
, I created the feathers at the tips. To get the right effect for the feathers, I had very little polish on the brush and I used a light flicking motion.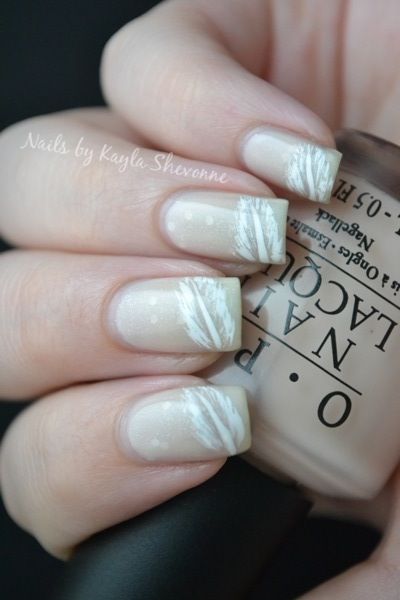 This is not normally a look that I would go for, but I really like it! It's got a french manicure type of look to it, but with feathers instead of the solid white tips. Plus, the embedded glitter gives it that extra something special.
Well that's the end of Pinterest Week! Did you guys enjoy this series? Which design was your favourite? And is this something you would like to see again in the future? Let me know in the comments!