Hey everyone!
Welcome to Day 4 of Pinterest Week! I hope you're all enjoying this series as much as I am!
Today's design is another simple and easy to execute one, but it's of course still very eye-catching and fun looking. The pin for this design is actually a tutorial, so you can find out step-by-step how I did this!
Here's
a link to my pin for this design, and
here's
the link to the original source.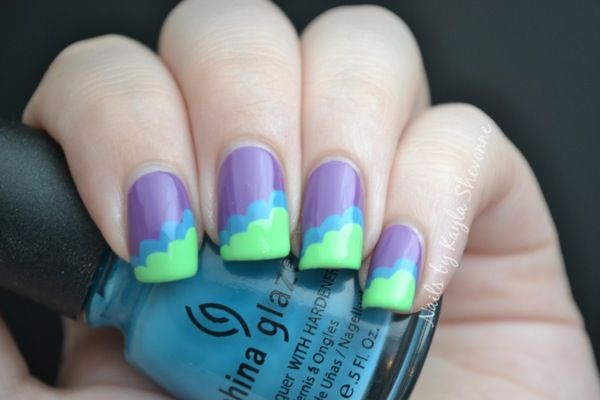 I've been recreating my Pinterest manis as closely as possible, but this design is so versatile that I wanted to change the colours up a bit from the original design. The colours I chose are
China Glaze Spontaneous
,
China Glaze Flyin' High
and
Color Club Twiggie
. To create the cloud design, I used only the polish brushes and just brushed the colours on in descending heights.
I was a little unsure of pairing
Color Club Twiggie
with the other two colours as I thought it would be too bright and contrasting. But I went with it anyways and I'm really glad I did because I love how it turned out!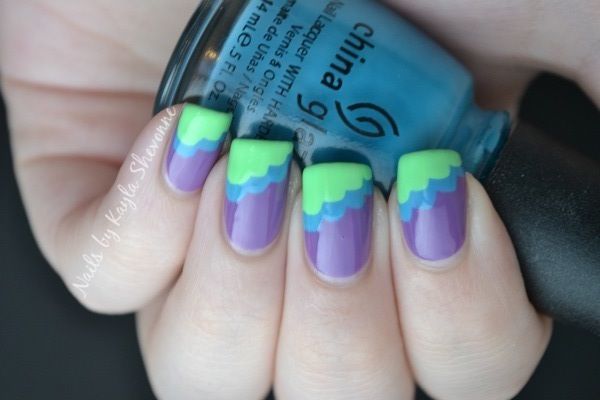 I hope you enjoyed today's simple but stand-out design! See you again tomorrow for another Pinterest recreation!