Hey guys!
Welcome to Day 5 of Pinterest Week!
The mani that I've decided to recreate today is one that
really
caught my eye the first time I saw it. It's a lightning storm design and it just looks SO freaking cool.
Here's
a link to my pin for this design, and
here's
the link to the original source.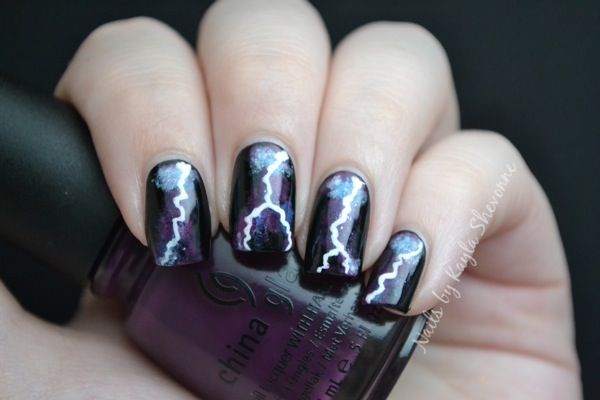 The base colour for this design is
Wet 'n' Wild Black Creme
. I then used a sponge to create a background for the lightning using
China Glaze Fuchsia Fanatic
,
OPI Ogre-the-Top Blue
,
Revlon Blue Lagoon
and
China Glaze Urban Night
. Finally, I used a small nail art brush and
Wet 'n' Wild French White
to freehand the lightning bolts.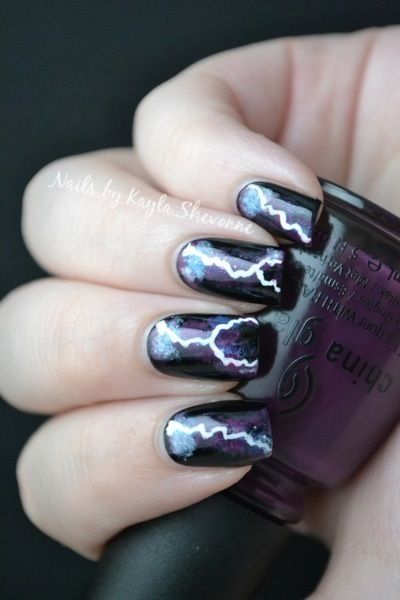 I really, really love how this design turned out! It's another one of those it-looks-really-complex-but-is-actually-quite-simple-to-do type of manicures.
I hope that you all liked today's design! And be sure to check back tomorrow for another Pinterest recreation!