Hey everyone!
Welcome to Day 2 of Pinterest Week!
You all know that I have a slight obsession with rainbow manicures, so it's no surprise that today I have a recreation of a rainbow design for you. This design is really simple and anyone of any nail art skill level can do it, but it still looks really cool and unique!
Here's
a link to my pin for this design, and
here's
the link to the original source.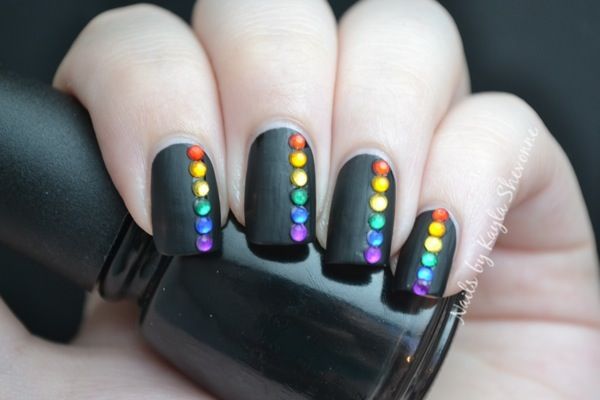 My base colour is
China Glaze Liquid Leather
and I picked rainbow coloured rhinestones out of a rhinestone wheel that I got on eBay. I adhered them with just a little top coat and then I matted the whole design using
Joe Fresh Matte Top Coat
.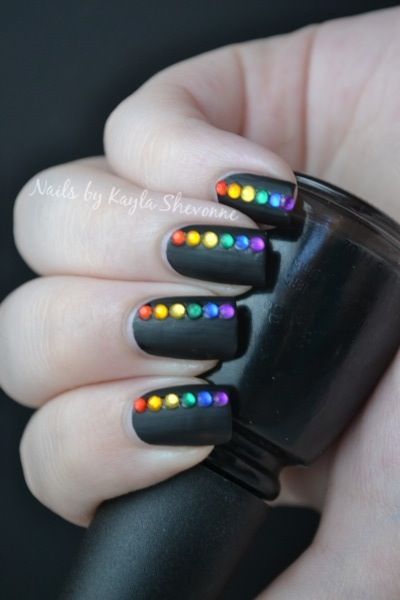 Since my nails are a bit longer than the ones in the original design, I chose larger rhinestones so that there wouldn't be any empty space leftover on my nails. This worked out pretty perfectly save for the pinky finger which was just a hair too small for all six rhinestones. I still managed to fit them all on, though!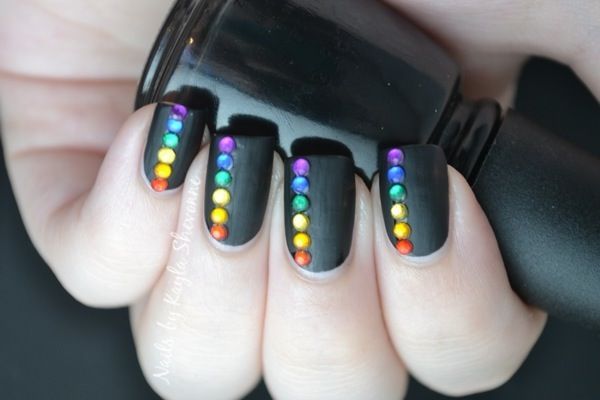 I hope that you all liked today's design! And be sure to check back tomorrow for another Pinterest recreation!