Hi everyone!
I've been trying to come up with a few weekly theme ideas for the site (you know, just to keep things fun and interesting), and the first one I came up with is Pinterest Week! I love Pinterest and I have a specific board where I pin all sorts of nail designs that inspire me. So, I decided that over the next seven days, I will be recreating some of the awesome designs that I've pinned!
The first design that I've recreated is a really cool geometric tape design that utilizes neon pink, white and silver polishes. But as I've said before, I have little patience for tape manis, so I freehanded the design instead.
Here's
a link to my pin for this design, and
here's
the link to the original source.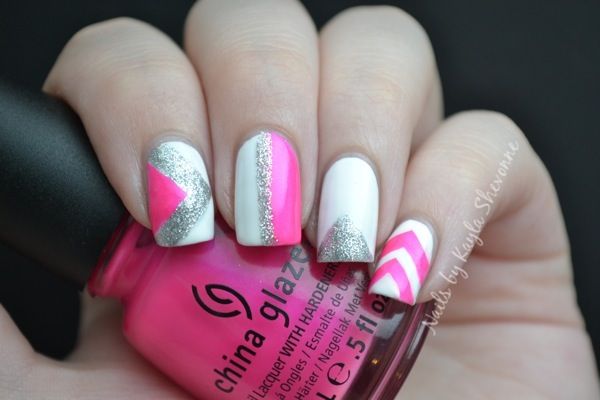 I didn't have any of the original colours used in this design, so I tried my best to find suitable substitutes. The white is
Wet 'n' Wild French White
and the pink is
China Glaze Hang-ten Toes
. The silver is done using
China Glaze Cheers To You
as a base and then I used
China Glaze Silver Lining
to add some extra glitter.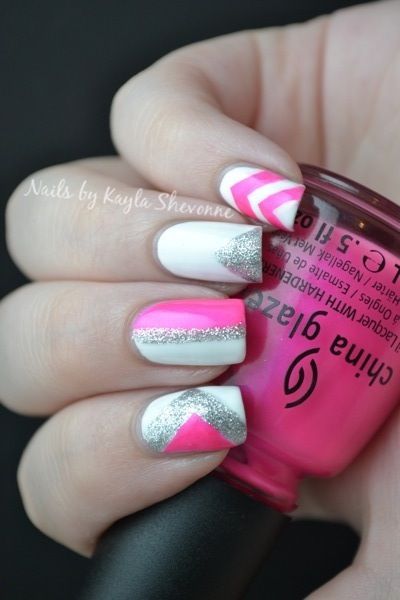 I don't think I would have put these colours together myself, but I really dig how well they go together! I also like how each nail is different but the design is still really cohesive.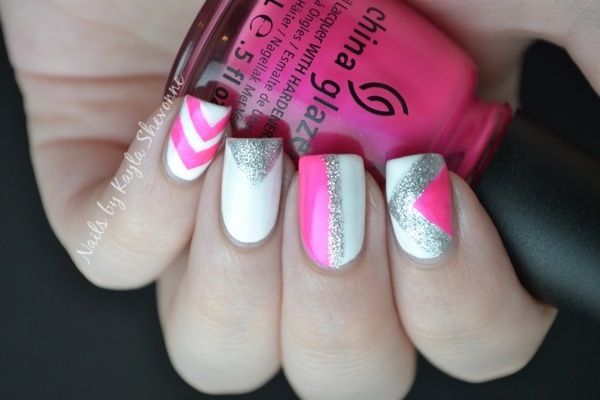 My lines aren't quite as clean as they are in the original design, but I still think it turned out pretty good considering that I didn't use tape!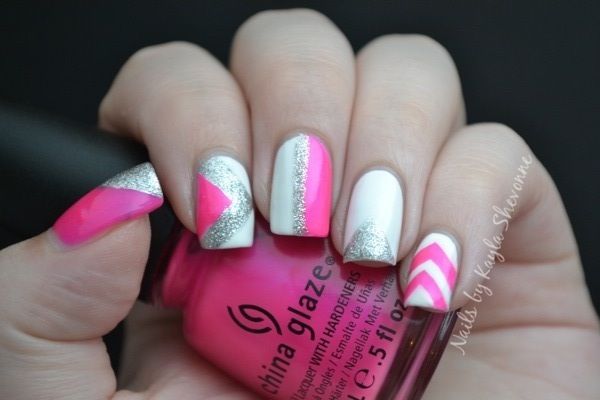 Lucky for you guys, you get a thumb shot twice in one week! Haha! The thumb nail is a different pattern in this design, so I had to make sure to include it in a photo.
What do you guys think of my first Pinterest recreation? I hope you're looking forward to the rest of the designs that I'll be showing you this week!