Hey guys!
Welcome to Day 3 of Pinterest Week!
I really wanted to include at least one stamping design in Pinterest Week, but after my most recent stamping fail (which a lot of you told me wasn't too bad of a fail after all!), I was hesitant. But, practice makes perfect, so I powered through another full nail stamping design. Lo and behold, it was a success!
Here's
a link to my pin for this design, and
here's
the link to the original source.
To get this nude and black lace look, I started with a base of
Color Club Nomadic in Nude
. The original design used a Red Angel plate but since I don't own any RA plates, I flipped through my Bundle Monster sets instead. I thought that the floral image on
BM-306
seemed like a suitable substitute, so I chose that and stamped using
Konad Black
. Finally, I mattified everything using
Joe Fresh Matte Top Coat
.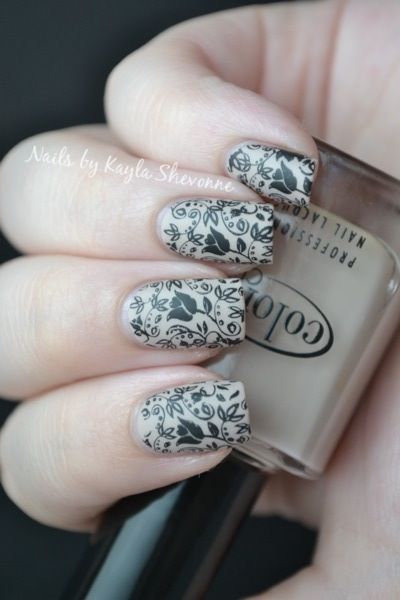 I'm super proud of myself for finally being successful in stamping a full nail design! I've had success before with smaller images, but I've always had problems with full nail images. Hopefully I've addressed all those problems and can continue to be successful in all my stamping designs!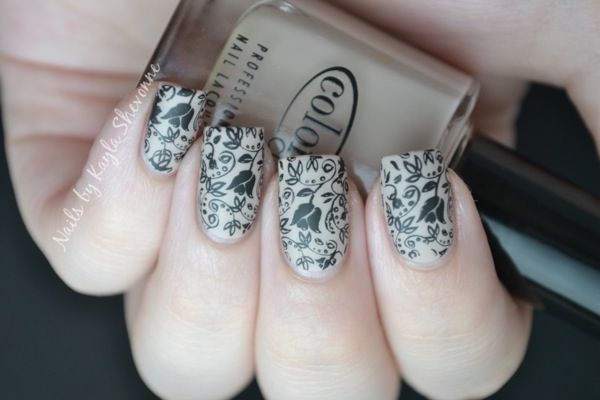 I hope that you all liked today's design! And stay tuned for another Pinterest recreation tomorrow!