Hi everyone!
Today I have the new China Glaze Bohemian Collection to show you! China Glaze is calling these "luster chromes", but that's really just a fancy way of saying duochrome.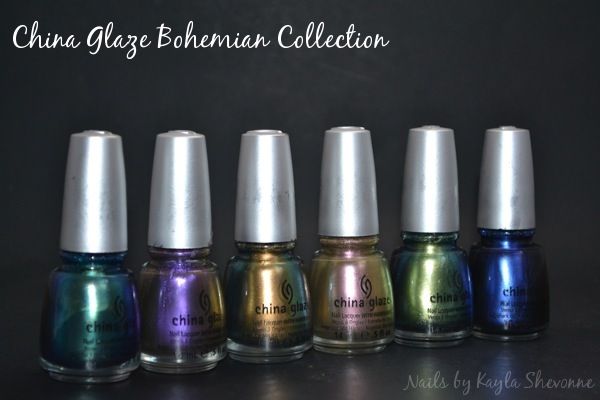 Keep reading for swatches and the full review!
Deviantly Daring
is described by China Glaze as a peacock teal, and I think that's pretty accurate. Despite the fact that the duochrome in the bottle doesn't translate onto the nail, this is still my favourite from this collection. The colour is just so bright and rich! The formula is good and this is also the most opaque out of the bunch - I could almost get away with just one coat, but I used two for good measure.
No Plain Jane
is a foil-y purple with a very slight pinkish-gold duochrome. I didn't care for this one as much as I thought I would, actually. The formula was on the thin side and my swatch is two coats (although I think I should have went for three to even things out a bit more).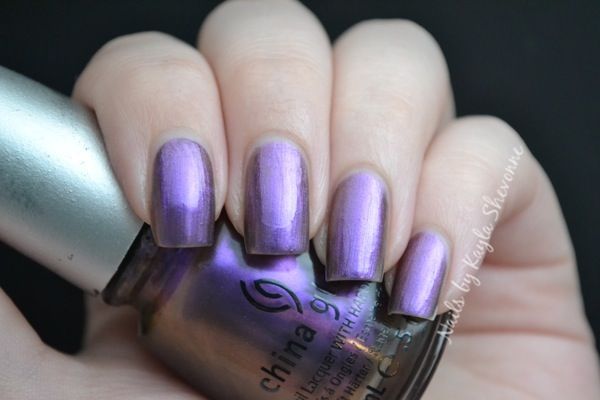 Rare & Radiant
is one of the stronger duochromes of the bunch. It's a gold-green duochrome and yes, it's another Chanel Peridot dupe. We've seen a lot of these shades lately, but I do like it a lot, so I'm happy to have another. Especially since this one has the cheapest price tag!
I did a comparison not too long ago of Chanel Peridot and OPI Just Spotted the Lizard, so you can use
that post
along with this one to see how they compare. The formula was easy to work with and my swatch is two coats.
Swanky Silk
is a pale gold with pink duochrome. I don't think this one looks that great against my skin tone, but I still like the colour and I'd probably still wear it regardless. The formula was on the thin side and although my swatch is only two coats, I think I would probably use a third in the future.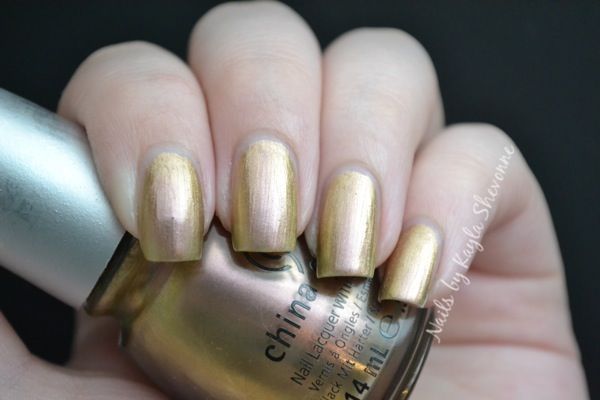 Unpredictable
is similar to Rare & Radiant, but it's more blue/teal toned than green. I like this one a lot and it's also one of the stronger duochromes of the bunch. The formula was good and my swatch is two coats.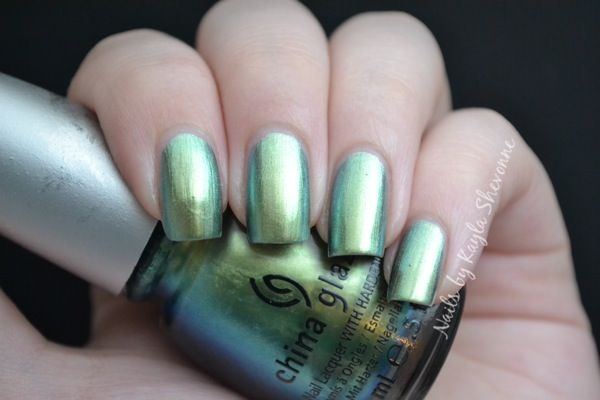 Want My Bawdy
is a rich blue. I think this is supposed to have an ever so slight purple duochrome, but it's basically non-existent. Nevertheless, it's a nice, rich, shiny colour. The formula was good on this one as well and my swatch is two coats.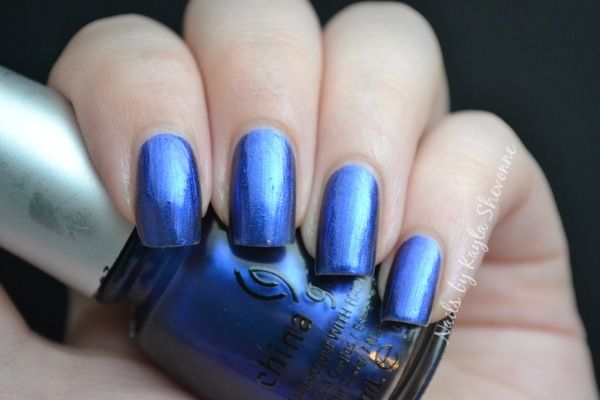 Overall, I do really like this collection and a few shades in particular really stand out to me. My picks are
Deviantly Daring
,
Unpredictable
and
Want My Bawdy
. I also really like
Rare & Radiant
, there's just so many dupes out there that it's hard to call it a favourite. Oh and one thing of note that I did find with these shades is that they dry
really
fast.
The China Glaze Bohemian Collection is limited edition and is available now.
The product(s) in this post were provided by the manufacturer or their PR in exchange for an honest review.