Hey guys!
Today I have a great indie polish by
Sonoma Nail Art
to share with you! I'm lucky enough to know the creator of Sonoma Nail Art polishes, Michelle, through a group of mutual polish friends, and not only does she create stunning polishes, she's also super sweet!
The polish I'll be showing you is called
My Three Glitters
and it's a clear base consisting of different sizes and shapes of black and white glitter. There's hexagonal, bar, square and diamond glitters in here!
Here I've shown one coat of My Three Glitters over a sort of unusual pairing of colours -
Zoya Mitzi
with an accent nail of
Zoya Lolly
, both of which are from the Mod Mattes Collection.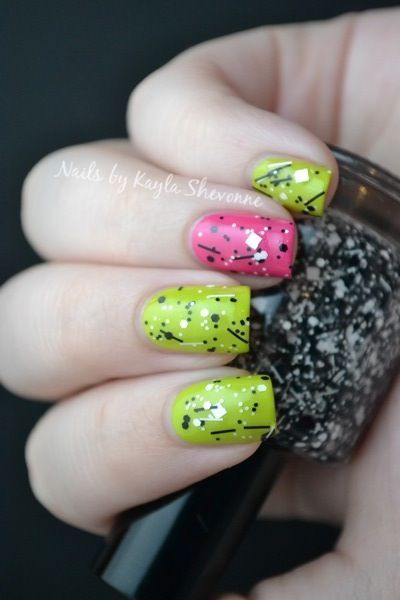 The formula of My Three Glitters was good - a little thick, but definitely not to the point of being difficult. I had to do a small amount of glitter placing with the brush, but it was mostly to get a couple of the larger glitter pieces to sit where I wanted them to.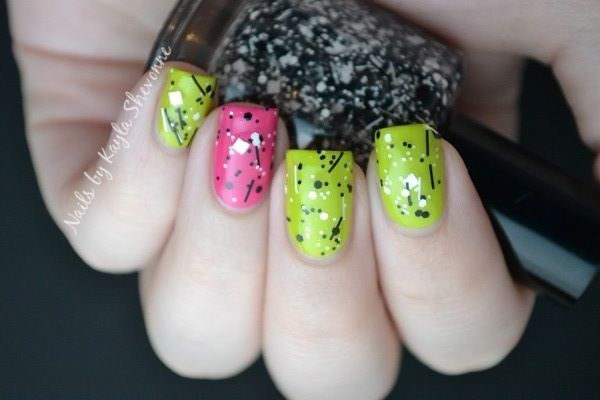 I used top coat in the above photos, which obviously voided the matte effect of the base colours. Not to worry though, I re-mattified the whole manicure below. And I think I actually prefer it matte!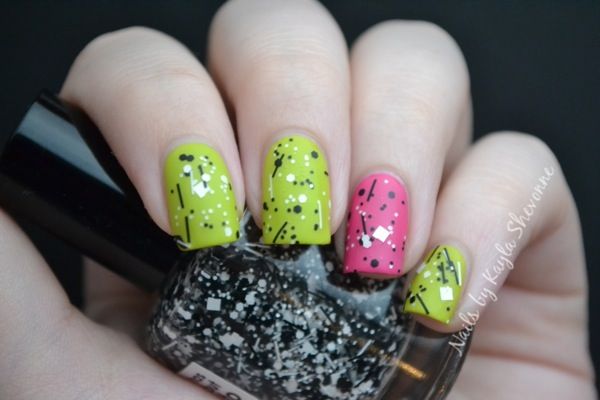 Sonoma Nail Art polishes can be purchased
on Etsy
for $10 a bottle. Surprisingly,
My Three Glitters
is actually in stock right now! Snatch it up before it's gone!
You can keep up with future stock dates and other information via the
Sonoma Nail Art Facebook page
. And while you're there, be sure to check out photos of Michelle's upcoming Halloween Collection! It looks amazing!