Hi everyone!
I had a pretty major swatch-a-thon last weekend, so you'll probably be seeing a few swatch spam posts over the next little while! Today it'll be an Essence swatch spam post!
Recently my local Shopper's Drug Mart (a Canadian drugstore chain) got in the new bottles of the Essence Colour & Go line and there are a few new shades in this lineup that weren't originally available when they first starting carrying Essence. They also had a BOGO sale a couple of weeks ago, so I took advantage of that sale and picked up several of the new shades, plus some of the older ones that I didn't already own. Today I'll be showing you six, but I'll definitely have more to show you soon.
First up is
Break Through
, a nice amethyst purple creme. This doesn't look like it's a very unique colour, but I don't think that I own anything quite like this. The formula was very good and my swatch is two coats.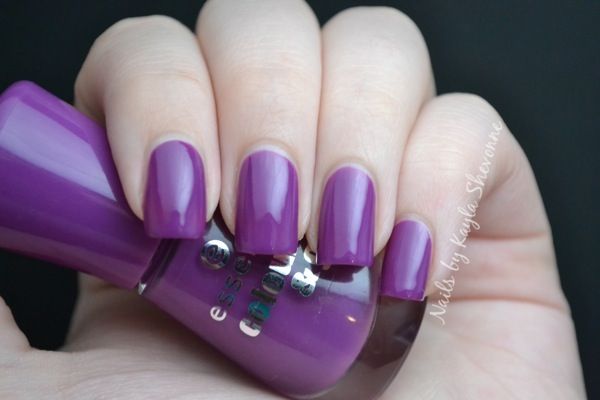 Date in the Moonlight
is a deep teal-leaning blue with flecks of blue microglitter. The shimmer translates quite well on the nail with this one! The formula was great and my swatch is two coats.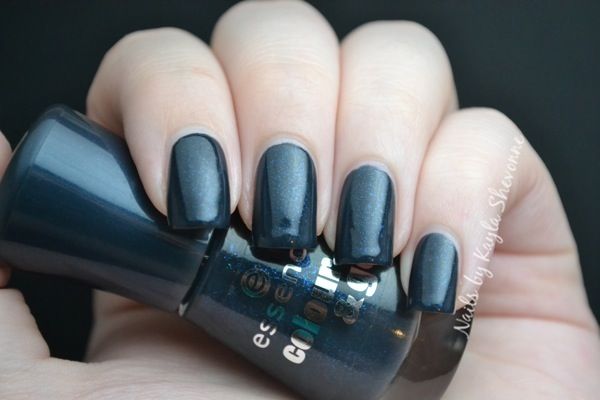 Gorgeous Bling Bling
is a rustic orange with small gold flecks throughout. It's a little reminiscent of the shimmery polishes from the OPI Holland Collection. The formula was a little thicker than the others, but not difficult to work with. It was almost opaque in one coat, but I did two for good measure.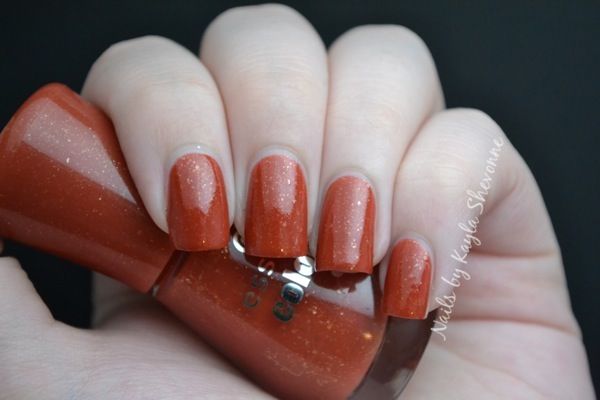 Oh My Glitter!
is a light lilac packed with blue and pink shimmer. It's very pretty and feminine looking! I like it a lot. It's on the sheer side, but it builds up nicely with three coats.
Party Princess
is a sheer pink base packed with iridescent glitter. This reminds me of OPI I Lily Love You, except with glitter instead of flakies. I've shown one coat of Party Princess over Essence Ultimate Pink, which you'll find a swatch of below. The formula was thick, but not difficult.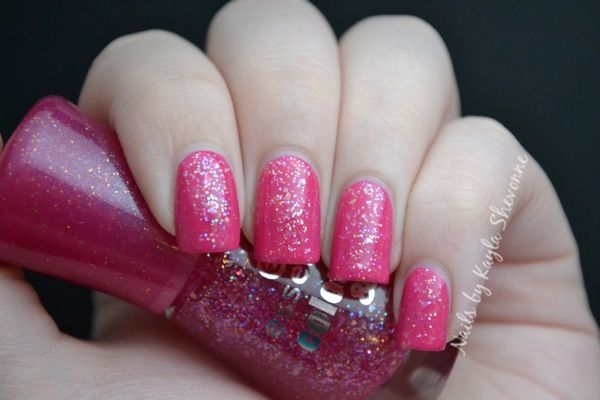 Ultimate Pink
is a nice candy pink creme. I quite like how this shade looks against my fair skin! The formula was very good and my swatch is two coats.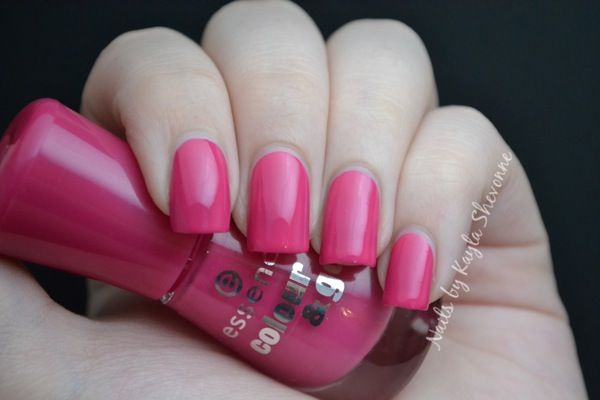 I rather like the bottle and brush design for these new Colour & Go polishes! The brush is more tapered (think Sally Hansen Insta-Dri, but not as wide) than the old one and I find it conforms better to the nail. The bottle is also a bit bigger than the old one (8ml vs. 5ml)! More polish is always better than less polish, right?
The Essence Colour & Go polishes are available in Canada at Shopper's Drug Mart stores and they retail for $1.99 each. In the US, Essence can be found at Ulta and I'm pretty sure they retail for about $1.99 there as well. Essence is also available internationally.