Hi everyone!
From the title of this post, it's obvious that I've decided to participate in the 31 Day Challenge for the month of September! This is both terrifying and exciting for me because it's such a daunting task to post new nail art for 31 days straight, but I know it's going to be a blast!
And as you'll be seeing in your readers, there are several other bloggers participating as well!
In case some of you aren't familiar with the 31 Day Challenge, here's the lineup of manicures that you'll be seeing this month.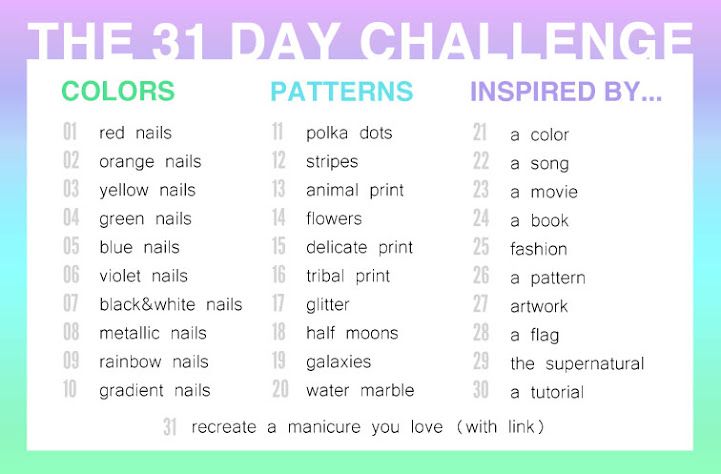 On many of these days, you'll be seeing more than one post from me since I'll still be trying to keep up with my regular posting (ie: swatches, collection reviews, etc). So you'll be seeing a lot from me in the month of September!
If any of you are interested in joining in the fun, you can grab the image above or you can choose from a few
different versions
done up by Sarah of
Chalkboard Nails
.
I hope you're all as excited as I am about the month ahead! See you tomorrow with my Day 1 manicure!