Hello everyone!
The theme for today is glitter, which is a pretty general theme and it really opens up all sorts of possibilities for today's mani. And I just wouldn't feel right if I didn't include one of my signature leopard print designs in the challenge lineup, so that's what I have for you today!
The base colour for the leopard print nails is
OPI Don't Pretzel My Buttons
. This is now my go-to nude shade so I'm going to have to pick up a backup bottle!
The glitter accent nail as well as the leopard spots are done with
Milani Purple Gleam
, which is one of the One Coat Glitter polishes. I adore this line of polishes by Milani, despite the fact that they're not really one coaters, more like two coaters.
The outline of the spots was done with a small detail brush and
Wet 'n' Wild Black Creme
.
My nails were getting way too long at this point, and I think the nude polish only accentuates that. I've since filed them down quite a bit and you'll notice that in tomorrow's challenge post.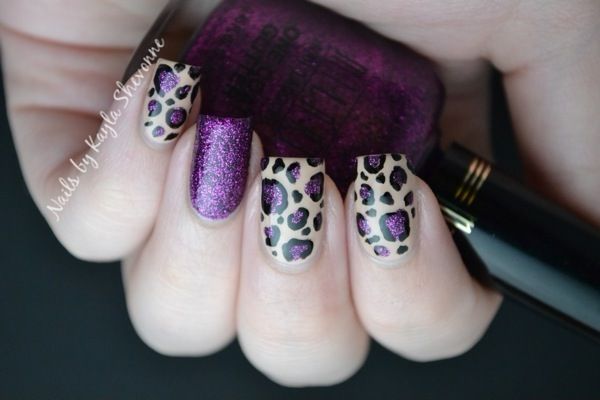 That's it for today! Nothing too original for Day 17, but I do quite like this manicure. I think the nude and purple glitter go together really nicely!
See you tomorrow with some half moon nail art! And you can head back to my challenge
intro post
to see what other themes you'll be seeing this week.