Hey guys!
Today's theme is half moon nails and I really enjoy the manicure I came up! I started with one idea in mind and then it sort of evolved into something else that I'm super happy with.
First let's take a look at how the mani started out.
To create this, I started with a base of white. After that had completely dried, I used paper hole reinforcements to tape off the half moon shapes. I actually have a step-by-step photo tutorial for half moon manis
here
, in case anyone's interested.
I then did some simple stripes using three colours from the China Glaze Summer Neons Collection -
Beach Cruise-r
,
I'm With the Lifeguard
and
Splish Splash
. Finally, using a pair of tweezers, I very carefully removed the hole reinforcements.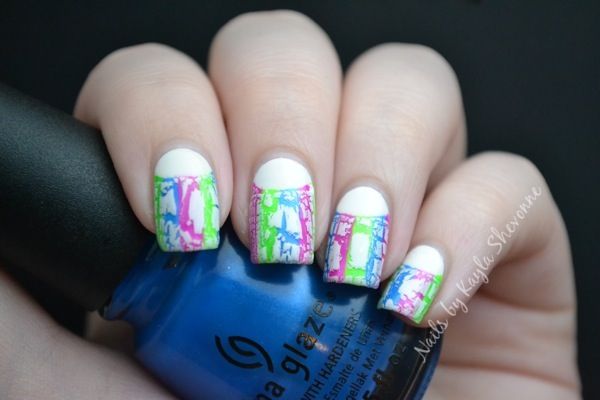 After wearing this for a while, I decided that it could use a little something extra to take it up a notch. I looked through my melmer drawers and realized that I haven't used a crackle polish in a while, so I decided to give that a try!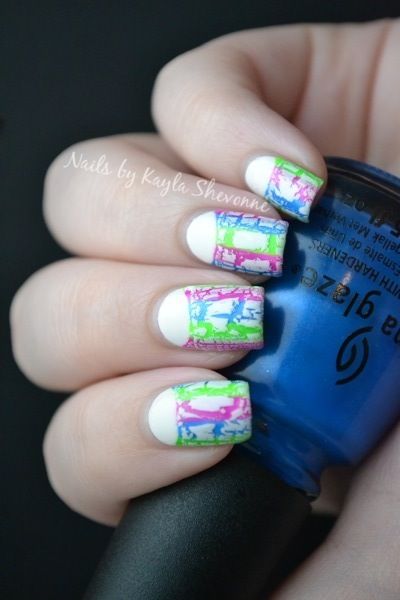 I chose a white crackle polish to really tie in with the white half moons, and I really dig how it came together! The crackle polish I used is
LCN White Lightening
and I've said it before, but the LCN crackles are by far the best ones I've used. They're not fussy, they always crack a lot and all of the colours work equally as well.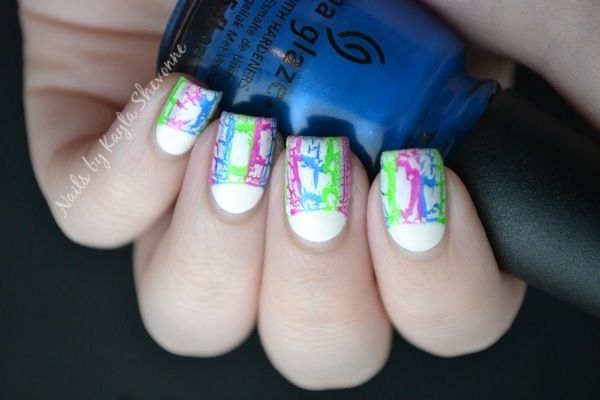 So what do you guys think of my half moon mani? Did you prefer it before I added the crackle or after?
See you tomorrow with some galaxy nails!