Hi everyone!
Today's theme is green nails! My "design" today is super duper simple, but I love the end result. Take a look!
My original idea was to do an all over studded look, but I started with the middle line of beads and then liked how that looked on its own, so I left it as is. I think the combination of rich emerald green with the gold is just stunning!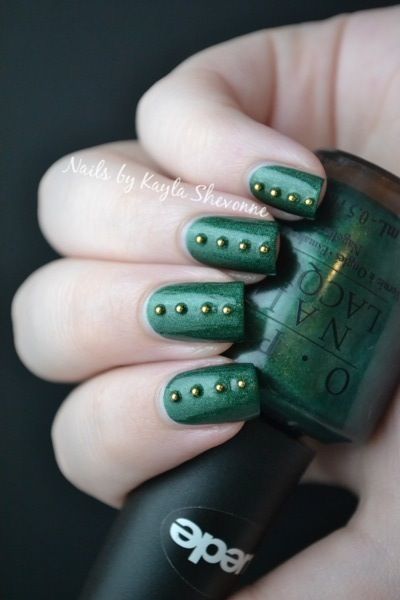 The base colour here is
OPI Here Today...Aragon Tomorrow Suede
. I lovelovelove this shade, both in its suede form and with top coat over it (as I've shown it here).
I added the gold bouillon beads using just a dotting tool and a bit of top coat to stick them down. If you're looking for your own bouillon beads, you can find them on eBay for super cheap and in many different colours.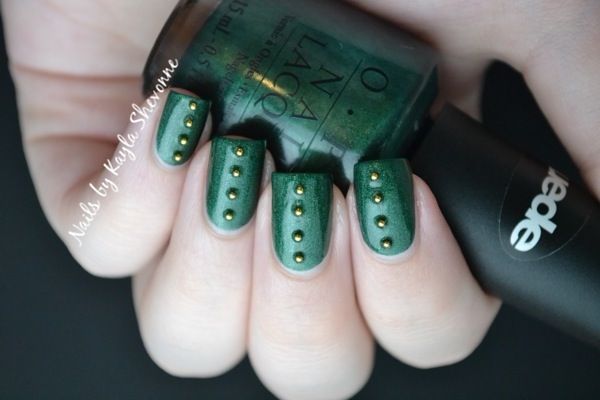 So that's it for Day 4! Four down, twenty-seven to go!
Tomorrow is blue themed nails and I'm REALLY excited to show you the manicure I've come up with! It's definitely one of my favourite nail art designs that I've done all year long! Stay tuned!