Hey guys!
In my most recent
haul post
, I asked you what you're most interested in seeing a review for. You guys overwhelmingly want to see swatches of the new China Glaze Prismatic Collection and I promise, that'll be coming to you very soon.
In the meantime, several of you also wanted to know more about the DRK-A Stamping Plate that I received for review. So today I have a review of that for you!
Keep reading for the full review!
The DRK-A Stamping Plate is an XL sized stamping plate that contains 42 full-nail images. The images are generally unique and only a few are ones that we've seen before (i.e. the leopard, zebra, giraffe and houndstooth images).
Because the plate is mirrored, it was difficult to try to get a photo of all of the images on the DRK-A plate, so you can see a manufacturing photo that shows which images are on the plate
here
.
As you can see in the first photo, the plate comes with the blue film that we see on a lot of stamping plates. You of course have to peel that off before you begin your stamping. After you've peeled off the film, your plate will look like this: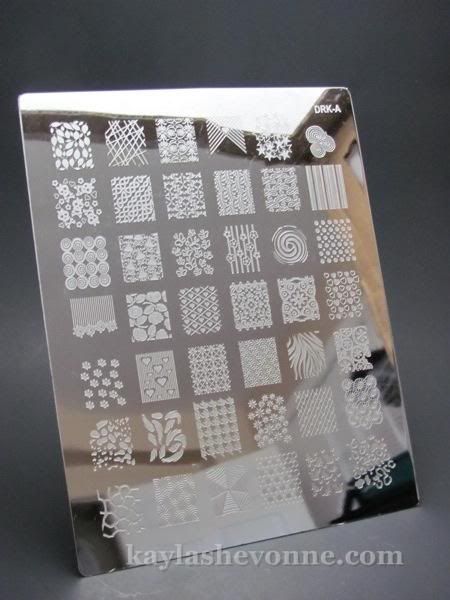 The images of the DRK-A Stamping Plate are quite large so this plate is excellent for anyone with long/wide nails who have trouble getting other full-nail images to cover the entirety of their nails. For reference, I've included a photo of a standard Konad plate (m57) with the DRK-A plate: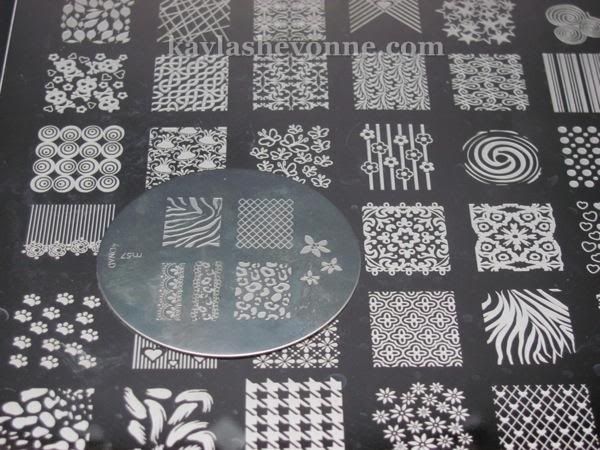 As you can see, the DRK-A images are significantly larger than the Konad images. In fact, most of the images are even bigger than the standard stamper. Take a look: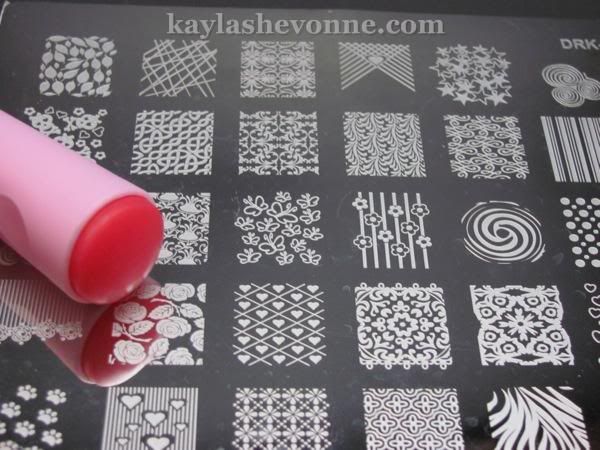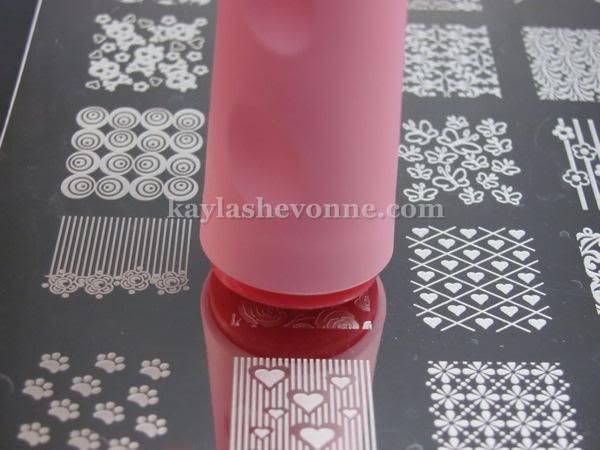 See how there's still a little of the image peeking out from under the stamper? This means that when you pick up your image, the entire stamper is covered so you don't have to worry much about placement!
Now the real question: does it work as well as the other brands of plates out there? Yes! I did a sample test with 6 of the images and each of them transferred and stamped well.
I still had my
pastel polka dot mani
on when I did this testing so I tested the images on a piece of paper: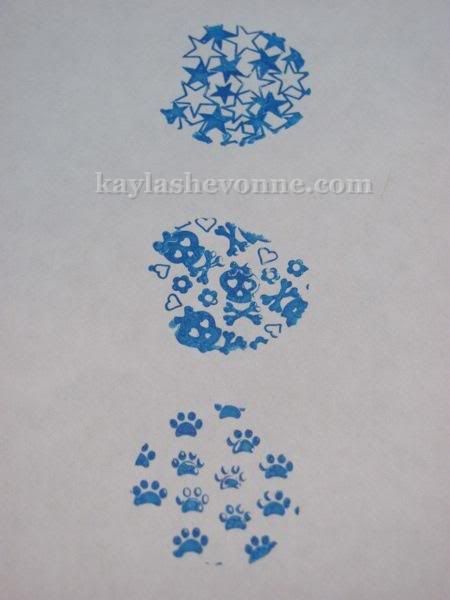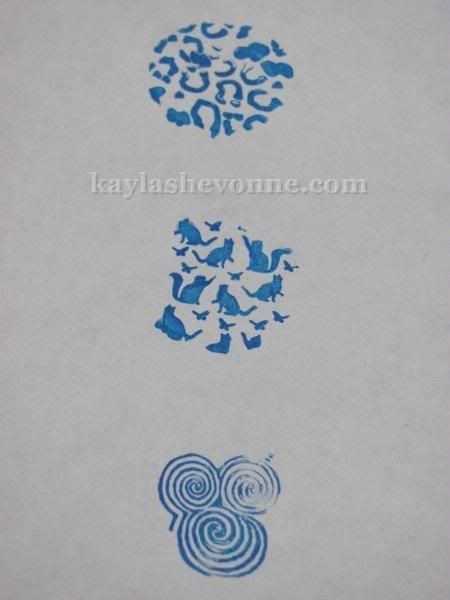 I must admit, I do have a bit of a problem with the leopard/cheetah print image. Being the animal print fan that I am, I'm pretty picky about my animal prints and I think this one is a little messy looking.
Overall though, I'm really impressed with this plate! It works really well and it has some great images that I haven't seen before (the cat image is one of my favourites of any stamping plate!). Plus, for 42 full-nail images, it's really worth the price.
Sadly, the DRK-A plate isn't as readily available as I wish it was. All of the information for ordering can be found on my facebook page
here
. That is a link to a photo on my page and if you scroll down, a comment by the company explains how to reserve your own DRK-A plate. For now, this is the only information I have about how to purchase the plate but if/when I receive more information, I'll be sure to update this post.
In terms of price, the DRK-A plate is $23 and shipping to both the US and Canada is $4. For international shipping, you will be informed via email of the shipping costs.
What do you guys think of the DRK-A Stamping Plate? Are there any images that really catch your eye?