Hey guys!
Today I actually have some nail art for you! I wasn't planning to show any photos of my nails until my broken index nail grows out, but I liked these nails so much that I just had to share. I did include a photo that hides the index nail since I hate the inconsistency in length, haha.
Anyways, hope you like it!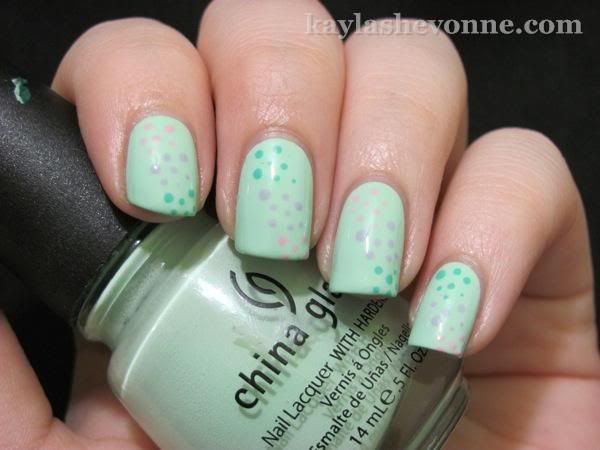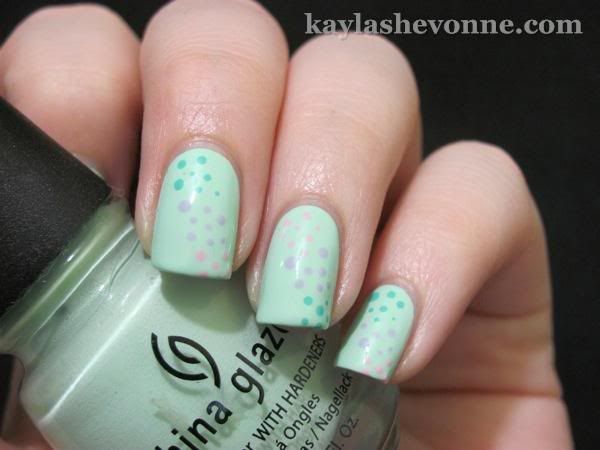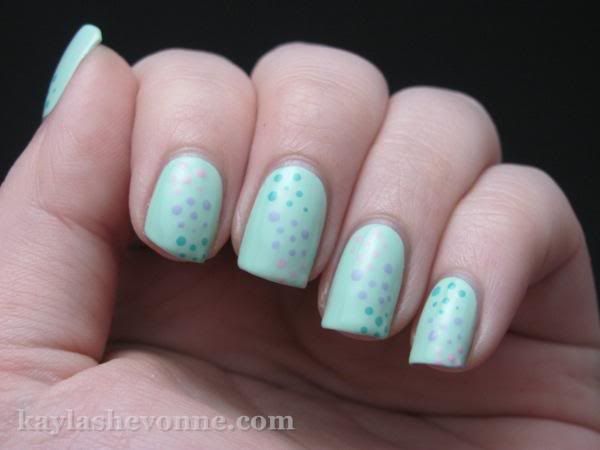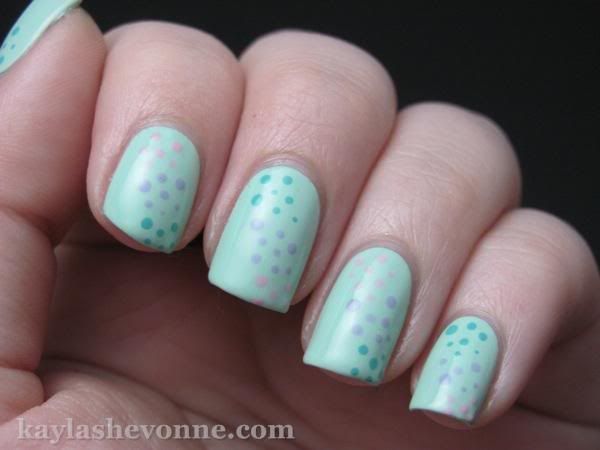 Products:
CND Stickey Base Coat
China Glaze - Re-fresh Mint (base)
China Glaze - Kinetic Candy (teal dots)
China Glaze - Agent Lavender (purple dots)
China Glaze - Something Sweet (pink dots)
Seche Vite Top Coat
P.S. The first two photos are taken using my old method and the last two are taken using my new light box. Since you guys are the ones who're going to be looking at my photos all the time, I'd like to know which you prefer. Let me know in the comments!