Hey guys!
So after you all made it clear that you liked my idea to have a retro inspired nail art series, I sat down last night to do my first mani of the series. I chose Illamasqua's Load as my base coat and after applying it, I simply couldn't bear to put any nail art over it! It's just TOO gorgeous on its own.
Load is a yellow based off-white creme and I don't even need to tell you how amazing the formula is because 1.) it's Illamasqua and I've come to expect nothing less and 2.) the flawless application that you can see in the photos says it all.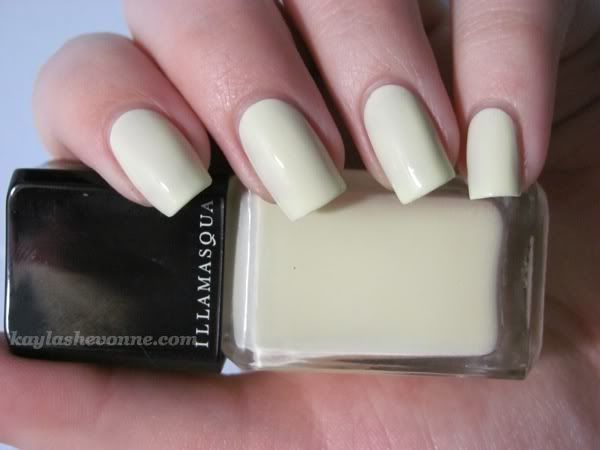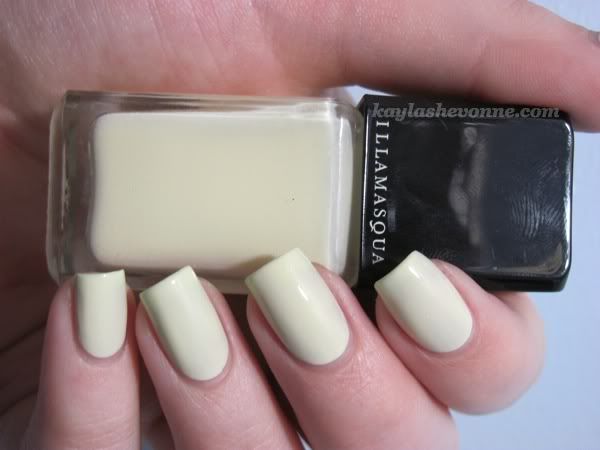 Load
will
be the base for my first retro mani that I'll do soon but for now I'm excited to just sport this alone for a couple of days.
This will be the first time in as long as I can remember that I'll be wearing a mani that doesn't include either nail art, glitter, a holographic effect, or some type of layering, but I'm really digging it! It's simple and fresh and the awesome application makes this mani look totally professional.
So what do you guys think of Illamasqua Load?