Alright, up next in my Halloween series is a Frankenstein mani!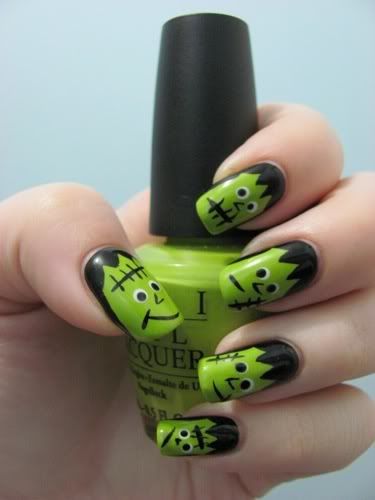 Products:
• China Glaze Strong Adhesion Base Coat
• OPI - Who The Shrek Are You? (face)
• L.A. Colors Art Deco - Black (hair, nose, mouth, stitches)
• China Glaze - White on White (white of eyes)
• China Glaze - Liquid Leather (black of eyes)
• Seche Vite Top Coat
*The design is not mine, it's user goldiestarling's on youtube, I just thought it was super cute and wanted to give it a try myself.