Hi everyone!
Braided/fishtail manicures are no new thang, but it's a cool design that I haven't tried before, so I wanted to give it a whirl.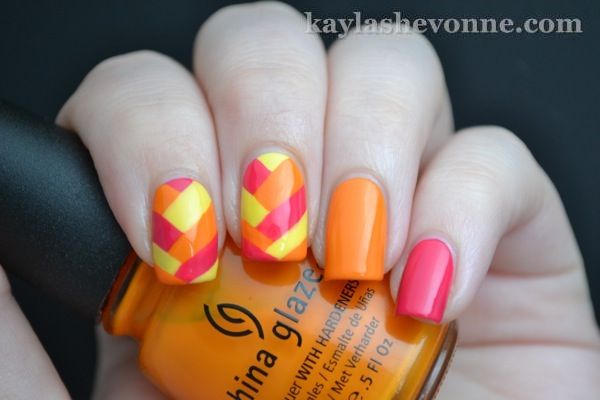 The colour combination I chose is one of my favourites - pink, orange and yellow. The pink is
China Glaze Wicked Style
, the orange is
China Glaze Papaya Punch
and the yellow is
Orly Spark
.
This is a pretty simple design to do and I'm sure there's a few tutorials out there if you're interested in doing this on your own nails. Basically, you're just overlapping the colours diagonally all the way down the length of your nail.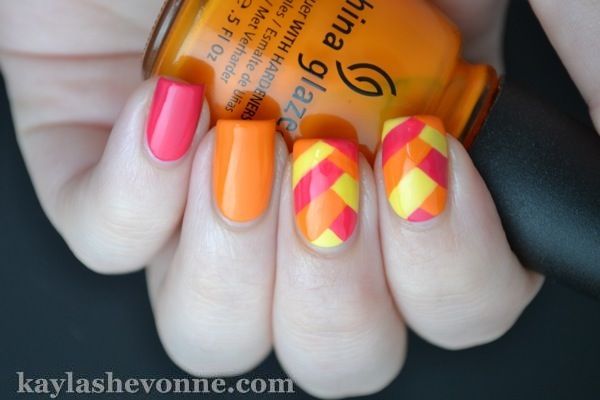 The perfectionist in me wasn't too pleased with my execution of this design - my "braids" are just too inconsistent in size. I do like the overall look though, so I'll probably try this again in the future.
Have you tried the braided manicure?