Hi everyone!
Welcome to another nail art collaboration! Today's theme is Tutorial, so we'll all be featuring designs based on one of our favourite nail art tutorials!
I had a really hard time deciding which tutorial design to recreate because there are just so many great tutorials out there to choose from. In the end, I landed on
this
awesome pop art inspired tutorial by Beth of
ProfessionalDQ
.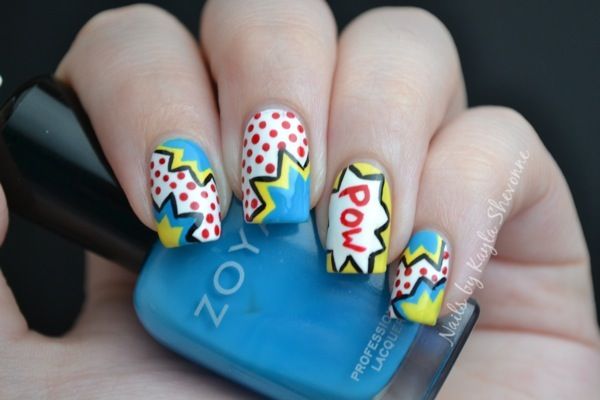 To create this design, I started out with a base of
Wet 'n' Wild French White
on all of my nails except my ring finger, which started out with a base of
Orly Spark
. Beth used acrylic paints in her design, but I still haven't tried using paint in my nail art, so I stuck with polish.
The yellow and blue explosions were done with
Orly Spark
and
Zoya Robyn
and outlined in black using
Wet 'n' Wild Black Creme
. Finally, the red dots and the lettering were done with
China Glaze Salsa
.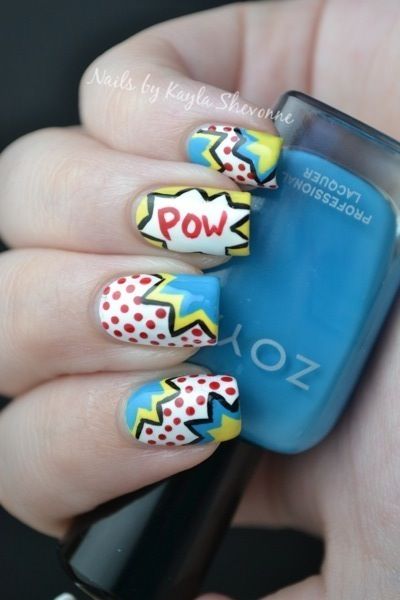 This is a super bold and graphic design and I absolutely love the way it turned out. I wore this mani to a poker game last night and it got a ton of compliments! I'm really glad I chose this design to recreate!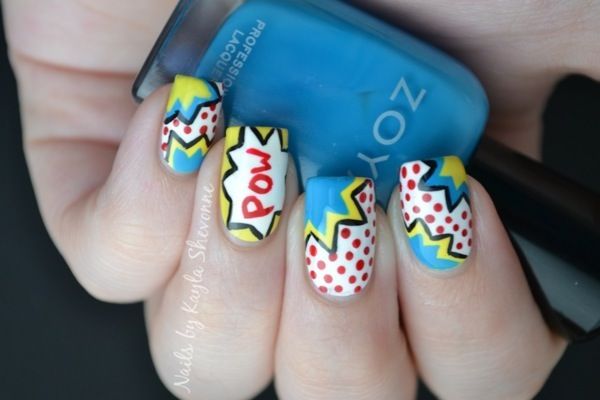 Beth does some pretty funky designs that are always right up my alley, so be sure to check out her youtube channel for more tutorials.
What do you think? Did I do Beth's design justice?