Hey guys!
As of recently, I've gotten a ton of emails asking me about my photos and how I've managed to improve them so much. Frankly, they're the best they've ever been, especially in regards to colour accuracy! This can be attributed to a few things, so I figured I should do a post that would answer all of the questions I've been getting.
I should note that I am in no way any type of photography expert. I'm not even close. I'm simply sharing what's working for me!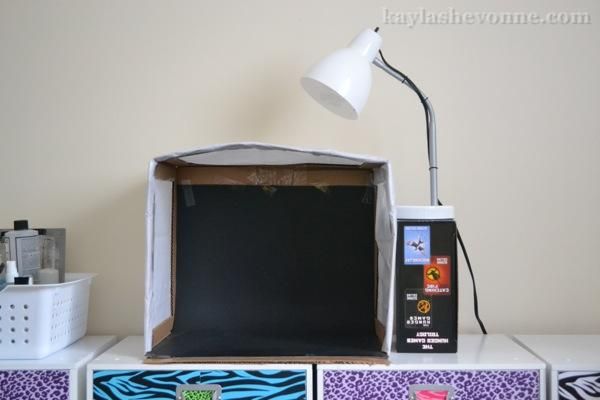 Here's a shot of my photography setup. It's nothing fancy or expensive and it doesn't take up too much space. I also love that it's right next to my polish desk, so it's very convenient when I'm swatching and taking lots of photos.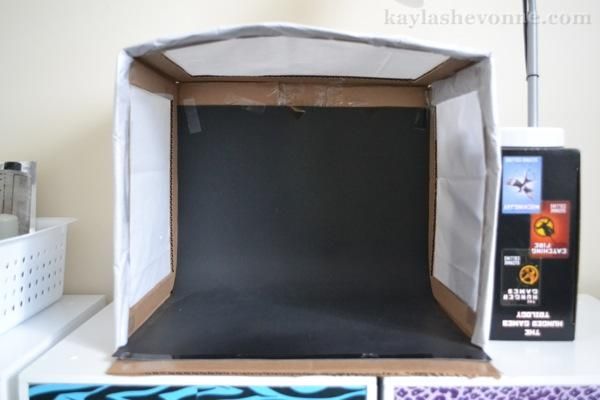 The major difference in my photos comes from the combination of my DIY lightbox and the special type of bulb I'm using in the lamp.
I made the lightbox using an online tutorial (it might have been
this one
from Chalkboard Nails, but it might have been another one that I googled). It was super easy and quick to make and you can make it look a lot prettier than I did if you want, haha.
The cardboard box I used was a recycled one from when I was moving, so that was free. I already had the tape, scissors and exacto knife, so those supplies didn't cost anything either. The only thing I didn't have on hand was white tissue paper, and that only cost me $1 at the dollar store.
The lamp I bought was the cheapest desk lamp with an adjustable arm (you definitely want the adjustable arm) that Wal-Mart sold. It was about $7.
Finally, the bulb. When you're buying a lightbulb, often they'll say things like "soft white" or "warm white". Instead of going with one of those, choose a "full spectrum" bulb for your lamp. They're a little more expensive, but they're meant to emulate natural light, so they help to produce a more natural photograph. I got my bulb from Wal-Mart as well and it was about $7.
And since the lamp isn't tall enough, I stand it on the box that my Hunger Games Trilogy came in. I'm sure you can come up with something more aesthetically pleasing than that, but this works just fine.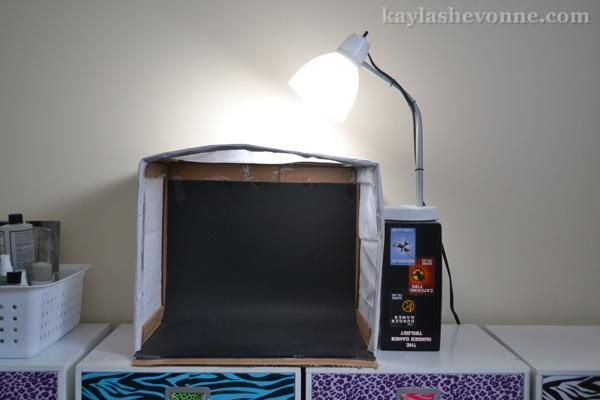 So all in all, this setup cost me about $15. I'd say that's pretty well worth it for the high quality, colour accurate photos!
To really understand the difference in my photos, let's take a look at an older photo of mine (which used to be taken in my bathroom with a black sheet tacked to the wall) versus a more recent photo: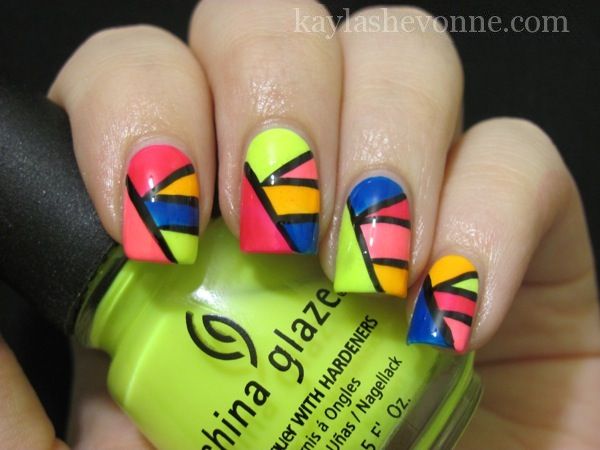 VS.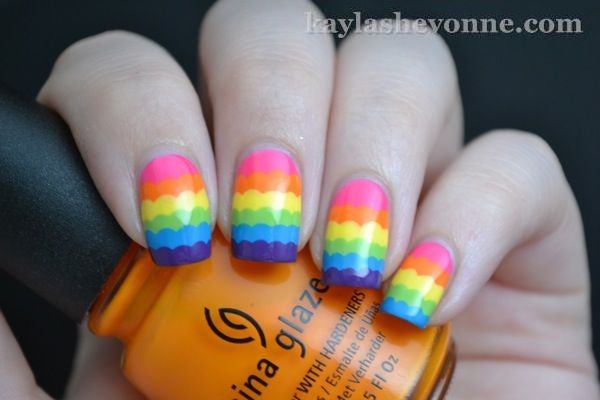 As you can see, the first photo is much more yellow-toned and my skin looks more tan and shiny than it really is. Now, look at my more recent photo and you can see the true colour of my skin. Obviously, when my skin is showing up colour accurate, the polishes I'm showing you are also showing up more accurate than they were with my older photos.
Don't get me wrong, I'm still proud to display these older photos, I'm just more proud to display the most colour accurate photos possible, which is what I feel I'm producing now!
So I hope that answers some of your questions. And I hope that my journey to better photos can make yours a little easier!