Good morning!
Ask and you shall receive! Since so many of you told me that you wanted to see swatches of the new China Glaze Prismatic Collection, that's what I have for you today.
I've heard that many people were expecting to see holographic colours with this collection, and I'm guessing that's because the word "prismatic" is often used to describe some of the scattered holographic finish polishes. Now, there's no holo in the Prismatic Collection but that doesn't mean the colours don't have a prismatic effect. To the contrary, many of the shades have colour-shifting bases and all of them contain the same multi-coloured glitter pieces.
To get an idea of what you're in for, the China Glaze Prismatics are similar to my favourite shade from the OPI Muppets Collection -
Excuse Moi!
They have that same small, multi-coloured glitter, except China Glaze took it one step further with the addition of the colour-shifting bases.
Anyways, enough rambling! Onto the swatches!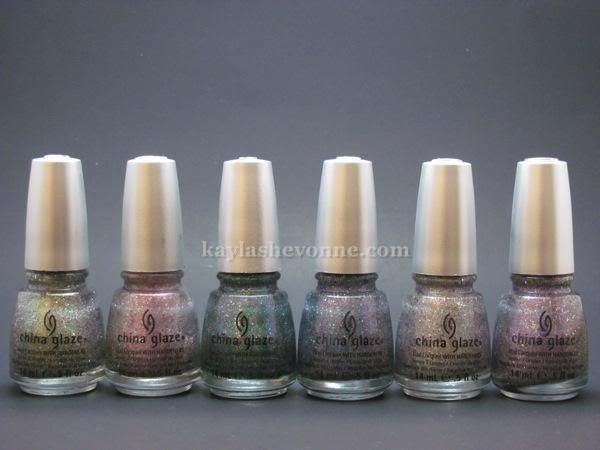 Keep reading for the swatches and full review!
First up is Ray-diant, which is a clear base with heavy gold-green glitter and with all that multi-coloured glitter mixed in. This is one of the thicker shades but it's still easy to work with and my swatch is just 2 coats.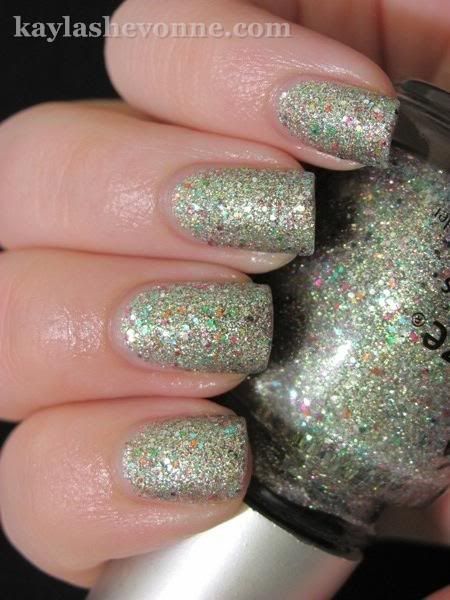 Next up is Full Spectrum, which is one of the shades with the colour-changing base. The base colour looks mostly pink at first but it shifts to a light purple. It was hard to capture on camera since the colour shift is so subtle, but it's there I promise. This is the sheerest of the bunch and although you can use any of them as layering polishes, I would suggest it with this one for sure. The formula is easy to work with and my swatch is 3 coats.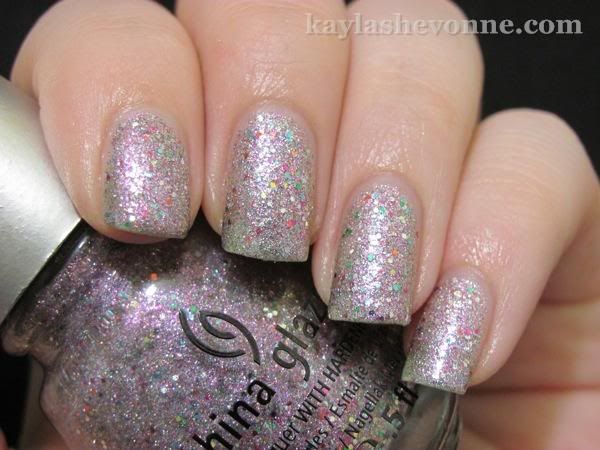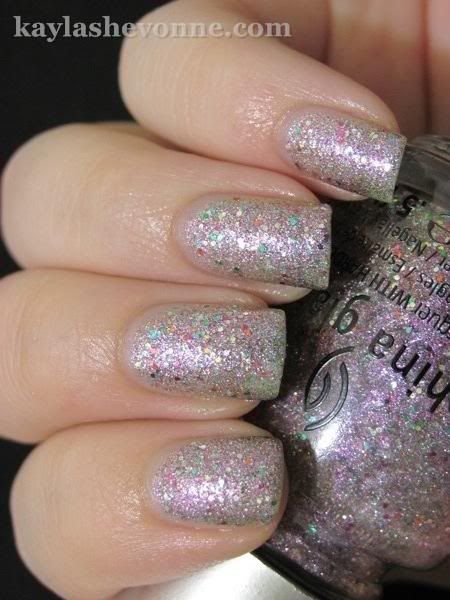 Then we come to Optical Illusion, which is teal-green base that subtly shifts to blue. Of course, there's also the multi-coloured glitter pieces mixed in. This is one of the more opaque ones and my swatch is just 2 easy coats.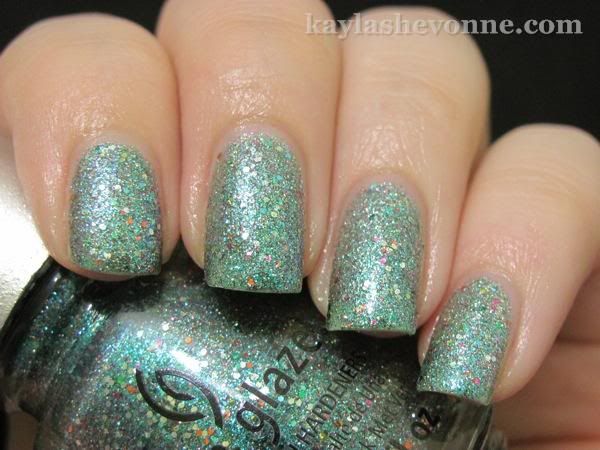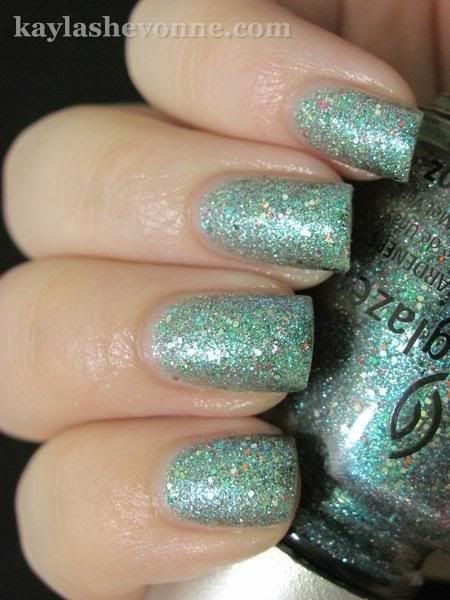 Next is Liquid Crystal which is a subtle colour-shifting base of blue to purple with the multi-coloured glitter mixed in. Again, the colour shift was card to capture so my photos show the base as more blue than anything, but you can kind of see a hint of purple. This is a little more sheer than some of the others and required 3 coats, but it built up nicely.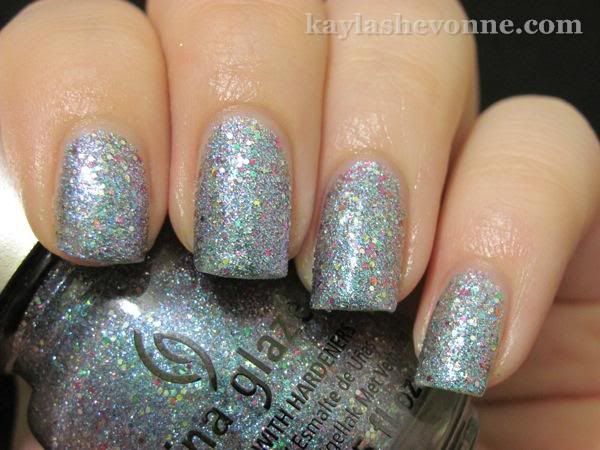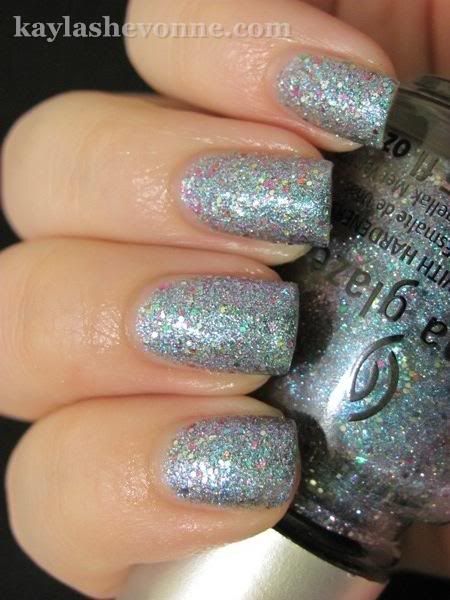 Polarized is one of the shades without the colour-shifting base. Instead, it's a clear base with heavy silver glitter and the multi-coloured glitter mixed throughout. I thought that this was going to be my least favourite out of the six but I actually really love it! My swatch is 2 easy coats.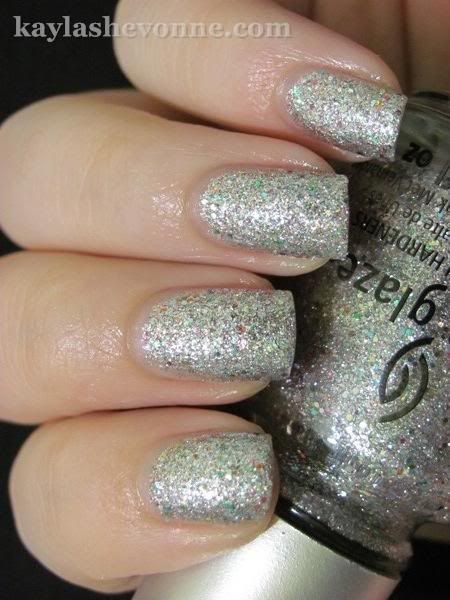 Last, but definitely not least, is Prism. Prism is another subtle colour-shitfing base, but this time it shifts from purple to blue. Again, the subtle shift was hard to capture so my camera picked up on the dominant shade of purple. Obviously that small, multi-coloured glitter is mixed in with this shade as well. My swatch is 3 easy coats.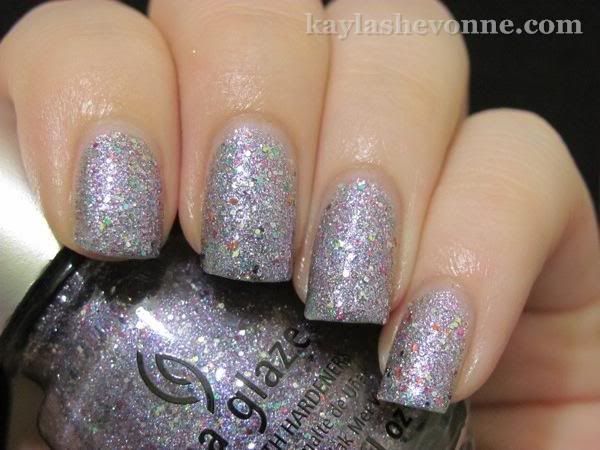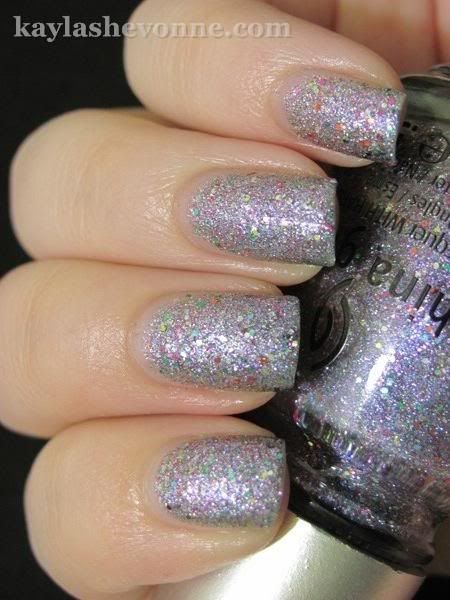 Overall, this collection has turned out to be my favourite one by China Glaze since Up and Away, which was released in Spring 2010! I love the dimension of all the shades - they're all really interesting and definitely eye-catching. Plus, the possibilities are endless since although most of the shades can be worn alone, all of them can also be used as layering polishes.
I really can't pick any favourites or least favourites from this collection because I love them all! I think China Glaze really knocked it out of the park with this one!
The China Glaze Prismatic Collection is set to release for Spring 2012, which usually means they start showing up in February/early March, so you should be able to get these pretty soon.
What do you guys think? Are you loving these like I am?