Hey guys!
You might remember that a few days ago I told you that I would be having a super special post for my Valentine's Day Series. Well, here it is!
This will be a guest post by my boyfriend David! David and I have been together for over 5 years and he's very supportive of my nail art and nail polish hobby. In fact, he's my biggest fan and he's always telling people about me and my nails!
For this special post, David came up with a nail art design, picked out all of the colours and tools and then painted his design on my nails. I won't say any more so I'll just let him take the reigns on this post! Enjoy!
_______________________________________________________________________________________
Hi everyone!
I don't often write online, even on Facebook (in 6 years I have yet to post a status) but I agreed to help my babe with her special project; and boy is it ever special. We had a lot of fun, and the result turned out to be equally hilarious.
Earlier in the week, Kayla had asked me to think of an idea for the nails that I was going to do. I came up with ... this. My inspiration for this "design" was hearts and crap. You know, Valentine's Day and junk. I thought of colors, and of course I settled on the basics – pink and its derivatives.
I know about some nail stuff, like French-tips, so I thought I could make
heart
French-tips. At first I wanted a whole heart on each tip, using the curve of the nail edge as one of the heart's sides. That plan fell through, so I settled on half-hearts. Oh, and I threw on some glitter too.
I think it came out ... less than well. Freehand nail art, and even just painting nails, is definitely a lot harder than I expected, and I now have an even deeper appreciation for Kayla's talent. I hope you enjoy my nail "art"! (Or at least enjoy a hearty laugh) ... (pun intended).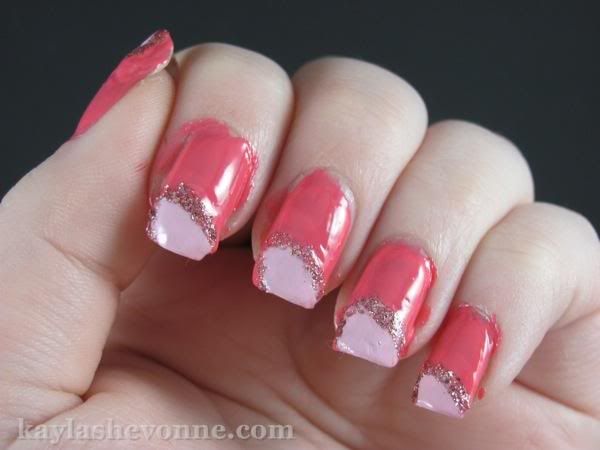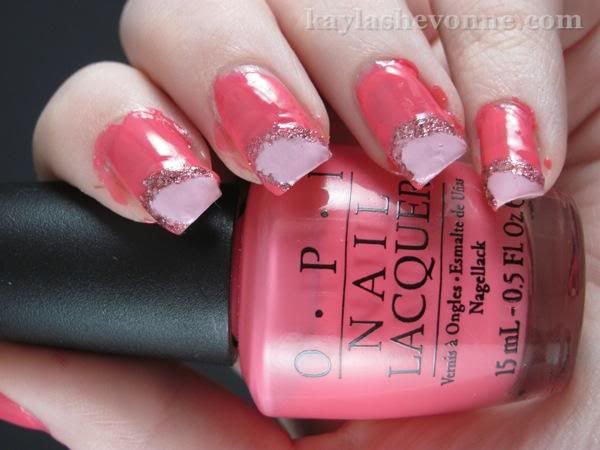 Products David used:
CND Stickey Base Coat
OPI - Party in my Cabana
China Glaze - Something Sweet (heart tips)
China Glaze - Material Girl (glitter)
Seche Vite Top Coat