Hey guys!
I know I said yesterday that today I would be showing you an awesome layering combo with Hits Afrodite, but I did this mani last night and I like it so much that I had to show you today! So I'll show you the layering with Afrodite tomorrow, I promise.
Today's mani came from nowhere - I had no inspiration to do this at all, I just did it. I sat down last night with no ideas and just started painting my nails with Valentine's-appropriate colours and this is what I ended up with. I should wing it more often because I really love this!
Hope you like it too!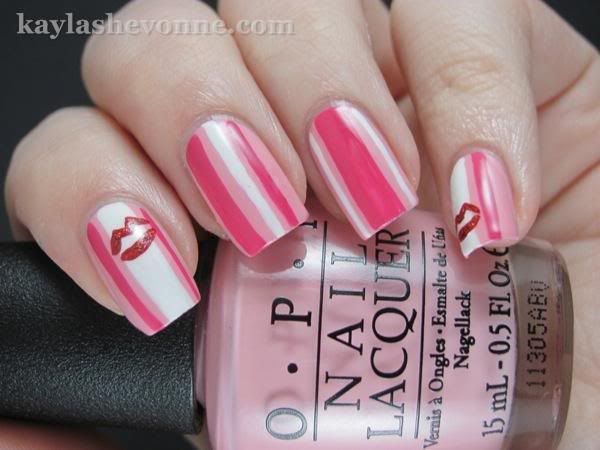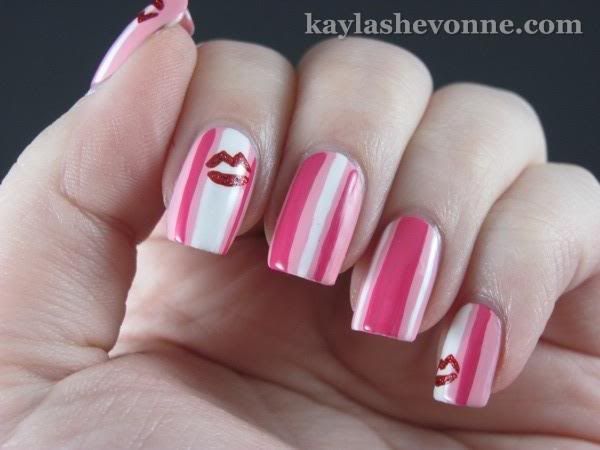 Products:
CND Stickey Base Coat
OPI - Pink Friday (base)
China Glaze - White on White (white stripes)
OPI - I'm Indi-a Mood For Love (dark pink stripes)
Illamasqua - Throb (base for kisses)
Milani - Red Sparkle (over Throb)
Seche Vite Top Coat
P.S. I'm experimenting with some new lighting/angles so my photos might look a little different than what you're used to. My goal is to improve my photos and colour accuracy so I'm hoping all of this experimenting will be worth it. :)
P.P.S. Stay tuned over the next week for a really special Valentine's Series post! I can't give it away so all I can tell you is that it's going to be a lot of fun!